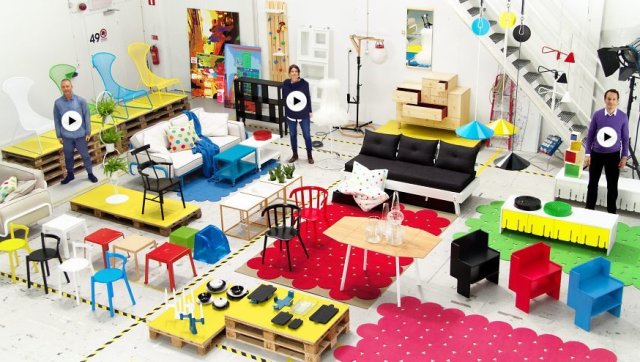 A real page-turner full of vivid images comes out today. No, it's not another sequel to "Fifty Shades of Grey," it's the IKEA 2013 catalog, which offers a number of ways to spice up your office environment and motivate employees by transitioning from beige to bright.
The beauty of IKEA is, of course, that it offers modern design pieces that are relatively affordable. With some vision, you can take the inspiration from higher-end, aesthetically striking offices -- like the minimalist space of Obscura Digital in San Francisco, which won the title of "World's Coolest Office" in a 2011 contest by Inc. and Architizer.com -- then adopt those out-of-the-box design choices on a small business budget.
In addition to the 211 million copies printed, the 2013 catalog also takes a step into the world of augmented reality. A simple wave of your smartphone over the pages offers extra content, like 3D models, videos and how-to guides, to help you better plan your office redesign.
Check out some of our favorite items from the 2013 catalog and the new PS 2012 collection -- in which IKEA designers revisit IKEA classics, including '60s- and '70s-influenced favorites of the past in eye-catching colors -- in the slideshow below. Still not inspired? We've also included some hacked IKEA furniture that show you the possibilities extend far beyond the catalog's 328 pages.
BEFORE YOU GO
PHOTO GALLERY
Ikea 2013 Catalog Highlights