We're big Keira Knightley fans, namely because the British actress is unassuming and possesses a low-key style. Even when she's covering the September issue of a glamorous fashion magazine, Keira's all "No, sillies, I'm just a regular gal who hates having my picture taken, I promise!" (You've got to imagine her saying it in a British accent.)
Knightley landed the coveted September issue of Harper's Bazaar UK, snapped by Ellen Von Unwerth and done up in dark, moody fashions by Gucci, Lanvin, Chanel, Balenciaga and L'Wren Scott. But while her dramatic cover pose channels a rather serious style, Keira talks about her own fashion habits with the magazine, especially when it comes to Fashion Week:
This sounds ridiculous but I don't actually like having my picture taken and I tend to avoid anything where I have that... I would totally sneak in the back! And sit in the back row. I love seeing [the collections] as they were presented. Because it is art, when you see it. And the couple [of shows] that I've been to, they were absolutely extraordinary.
"No wonder he kept that hat on... [the make-up and wig] were the worst. Poor fucker. I'd get to the end of the day, take my make-up and wig off, and I'd look shit. He'd take the make-up and wig off and look fucking brilliant. And everyone would say, 'Oh yeah! Good-looking man underneath!"
The perfect punchy accessory to go with every girl's basics? A pottymouth. Never change, Keira.
Read more in Harper's Bazaar UK, on sale August 2 on newsstands (that stock British mags) or online.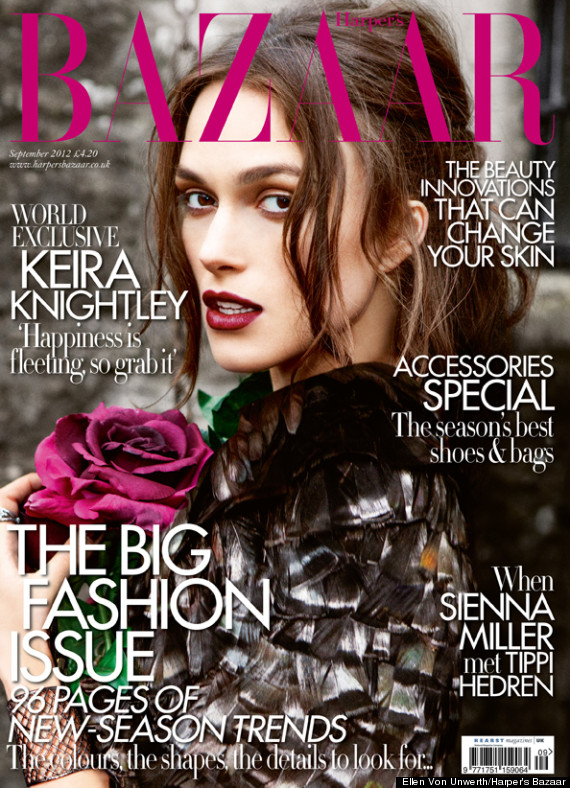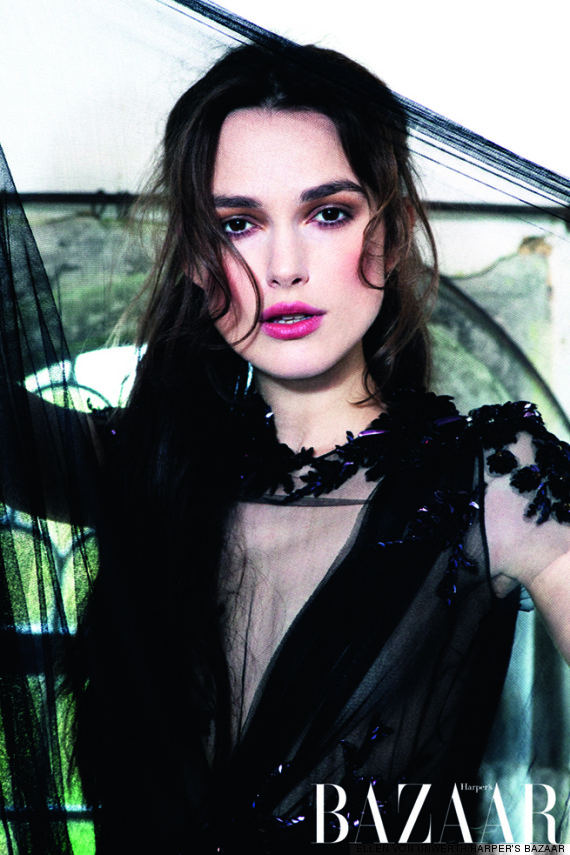 See Keira's style through the years!
PHOTO GALLERY
Keira Knightley's Style Evolution