Here's a bit of epic satire: detailed, hilarious, and, ultimately, kind of sad.
Check out this artist's rendering of what Kristen Stewart's inbox probably looks like right now. Read all the way to the end and it will break your heart just a little bit, assuming you have one.
Chin up, K-Stew. Brighter days are ahead. Mute all those convos and remember, Scientology's door is always open.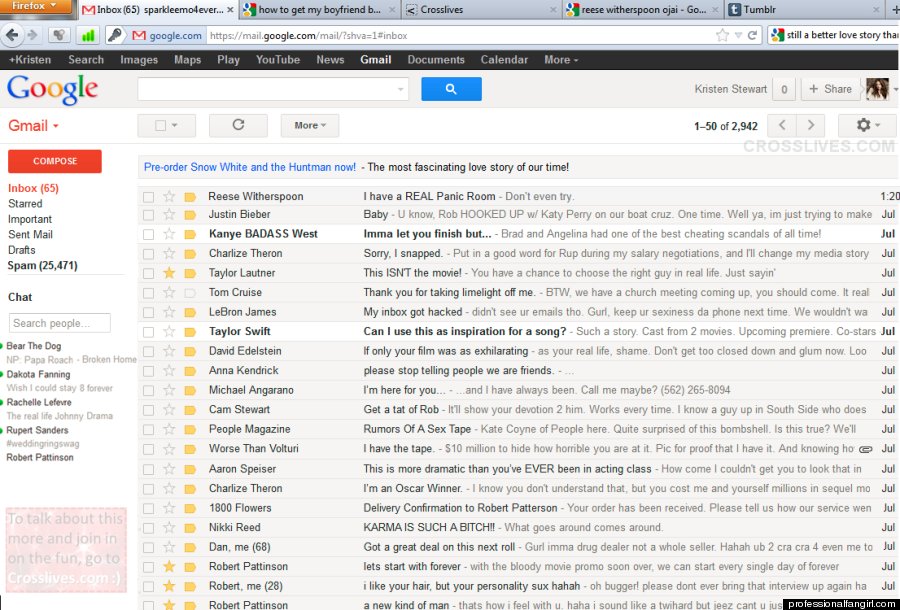 BEFORE YOU GO