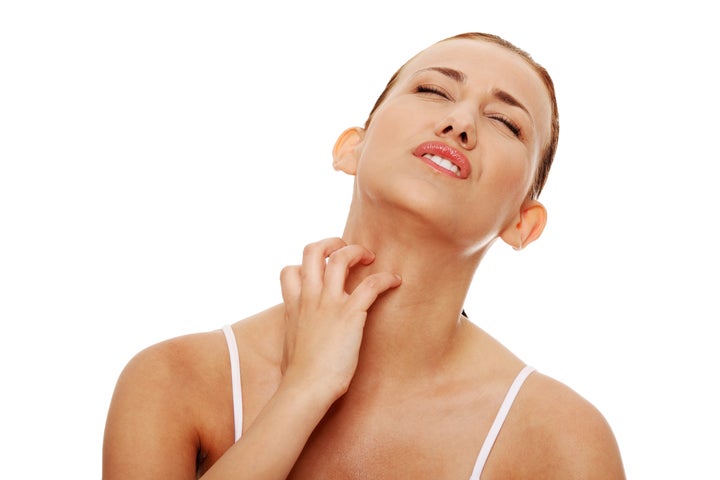 Are you allergic to economic downturns? You wouldn't be the first.
New research suggests that the last recession might be making people itchy. Nine out of ten skin doctors and nurses said they've seen an uptick in stress-related skin conditions since the recession, according to a survey conducted by the British Skin Foundation. The survey looked at the responses of 105 medical professionals who were in attendance at the British Association of Dermatologists' Annual Conference in July. Sixty-five percent of those surveyed said they saw the biggest boost in cases of eczema, and nearly one quarter said they saw the largest increase in cases of psoriasis.
Ranging from minor irritability to full blown physical symptoms, stress associated with financial concerns has different consequences for different people, mental health experts told The New York Times in 2009. Respondents suffering from debt-induced stress reported a vast array of physical ailments, including insomnia, back pain, high blood pressure, stomach ulcers, headaches, anxiety and depression, according to the AP.
BEFORE YOU GO