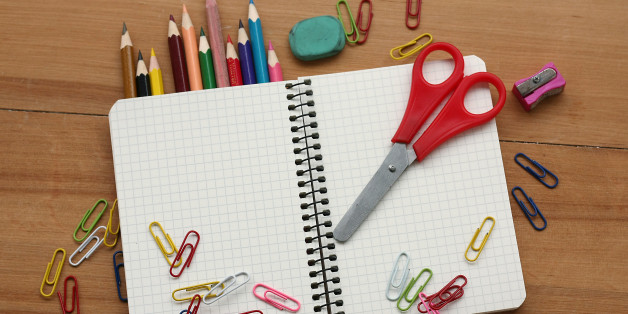 A dozen pencils: $1.69
Pack of notebook paper: $0.99
Eraser: $1.79
This is a list many families will be making this year as back-to-school shopping time fast approaches.
About half of American parents and teens have created a budget for school shopping this season, and even more have already itemized what they plan to buy.
That's up from less than a third who reported making lists and budgets last year, according to an annual Capital One survey of over 1,000 parents and teenagers across the United States.
Americans may also be making preparations ahead of this year's school season by stashing away extra cash. Consumer spending remained stagnant in June even as income went up, and the savings rate hit its highest level in a year.
Families are embracing careful spending habits with good reason. As more children enter the classroom in the United States this year, school shopping is expected to become a larger financial burden for many households. The average American family with children in kindergarten through 12th grade will fork over an estimated $688.62 for back-to-school shopping, up from $603.63 last year, according to a National Retail Federation report released in June.
It's not crayons and notebooks, but clothing that accounts for the biggest back-to-school expense, so much so that nine out of 10 moms spend more on outfits for their kids than themselves, according to a poll conducted by Parenting.com and the Citibank personal finance service Women & Co.
While making a budget is a great way to avoid overspending, there are other methods to scale back on costs. Reuters recently interviewed some frugal moms, famous for their money-saving ways during the recession, for tips: Crystal Paine of MoneySavingMom.com advised shoppers to give themselves enough time to find the best deals. She herself methodically compares prices at different stores. Such efforts end up paying off. Tara Kuczykowski, known for her blog DealSeekingMom.com, found that buying all of her kids' supplies from one place like Target or Walmart would be more than three times as expensive as going to a variety of stores and searching for deals.
Seventeen states are also offering temporary tax breaks on back-to-school spending this year. The dates and rules for participation vary by state.
Check out our slideshow of sales tax holidays for the remainder of 2012.
PHOTO GALLERY
2012 State Sales Tax Holidays
BEFORE YOU GO