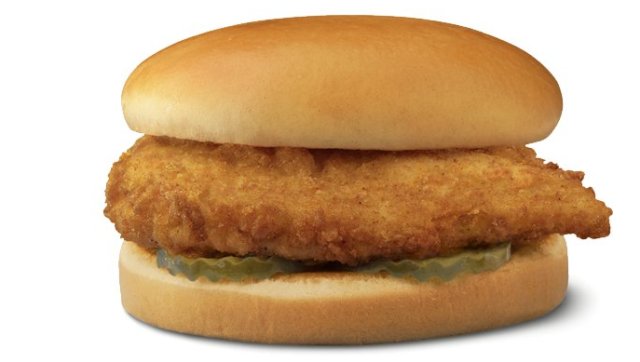 Unless you've been living under a chicken sandwich somewhere, you probably know that people are talking a lot about Chick-fil-A this week.
If you are one of the chicken-sandwich-eaters participating in some form of Chick-fil-A boycott (whether organized or on your own), we here at HuffPost Food understand that you will probably need a chicken sandwich in some form or another sometime soon. Because chicken sandwiches are, frankly, delicious.
Because they are good samaritans, the crew over at CHOW.com sent their Supertaster out into the field, to determine the best fast food alternatives for your chicken sandwich needs.
But we won't stop there. We also want to know what your favorite non-Chick-fil-A chicken sandwiches are -- from a chain or from your favorite local hole in the wall. Tweet at us @HuffPostFood, let us know on the HuffPost Food Facebook page, or give us a shout in the comments!
Don't ever say we don't care about your chicken sandwich needs, okay?
PHOTO GALLERY
Your Favorite Non-Chick-Fil-A Chicken Sandwiches