A teenager from the United Kingdom who was addicted to fake tanning said that health issues have finally forced her to give up the dangerous habit.
In an interview with the Sun, 17-year-old Hannah Norman said that for two years her life was turned upside down by her bronzing obsession.
Norman -- seen here during her obsessive tanning days -- said she used to spend four hours every day getting ready, setting her alarm for 4:15 a.m. to apply layers of tanning products to her skin. "I was obsessed with Snooki on the reality show Jersey Shore and became addicted to applying fake tan so I could look like her," Norman told the Sun. "Prepping for a night out could take me eight hours. I would cancel plans so I could apply layers and layers of tanning solution."
Earlier this year, the dangers of fake tanning were thrown into the spotlight when the now-infamous "tanning mom," Patricia Krentcil, was charged with second-degree child endangerment for allegedly putting her young daughter in an artificial tanning booth.
Though Krentcil has continued to deny the charges -- claiming that her daughter never actually entered a tanning booth -- her crisp skin provoked a heated discussion about tanning addiction, or "tanorexia."
As the drama unfolded, several medical professionals weighed in on the topic, with many confirming the dangers -- both psychological and physical -- that may come with an unhealthy obsession with tanning.
The potential dangers of indoor UV tanning has been a well-known fact for many years. The Skin Cancer Foundation reported that indoor tanning is extremely dangerous, with indoor tanners having a 74 percent increased risk of developing melanoma, compared with people who've never used an indoor tanning machine.
However, it seems that even tanning sprays and creams -- once thought to be a safer alternative -- may have serious consequences.
Dangerous ingredients often found in these tanning products include carcinogens and a chemical called dihydroxyacetone (or DHA) that researchers think could alter and damage DNA. Other chemical components include allergy-causing skin irritants and poisonous substances, which could be particularly harmful to people with asthma.
Ultimately, the adverse health effects of using daily tanning products were ultimately what got Hannah Norman to quit her harmful habit.
"My skin was completely stained and I couldn't get the orange residue off. For two years I never saw my real skin colour. I just kept re-applying the tan to cover up the awful mess that my skin was in underneath," she said, adding that her skin developed an allergy to the chemicals.
She also said she was sometimes taunted when she walked down the street -- mocked by strangers who would call her an "Oompa Loompa."
The teenager wouldn't be the first to have been compared to the orange-skinned characters from Charlie and the Chocolate Factory. Celebrities such as Christina Aguilera, Ashley Tisdale, and even former California governor Arnold Schwarzenegger have also been given the disparaging name for their overzealous tans.
With the mockery and heath hazards associated with extreme tanning, it's no wonder that people are beginning to jump off the bronzing bandwagon.
On Thursday, The Huffington Post reported that Patricia Krentcil has been tan-free for a month. Appearing on the cover of In Touch magazine, the "tanning mom" looked healthy and decidedly normal in her natural shade.
Norman, now also tan-free and studying childcare at a university in Wales, said she is keen to stay off the tanning for good.
"I now realize that my health and well-being is more important than my image," said the teen, shown here in a recent Facebook photograph.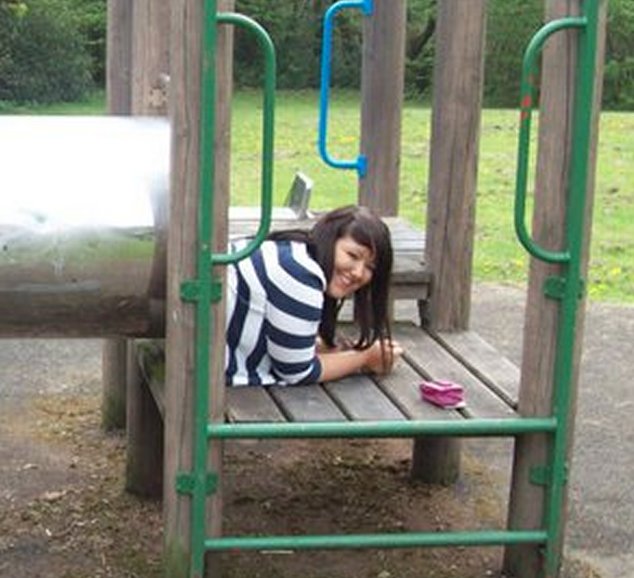 For some of Hollywood's worst tans, click through this slideshow:
PHOTO GALLERY
Worst Celebrity Tans
BEFORE YOU GO