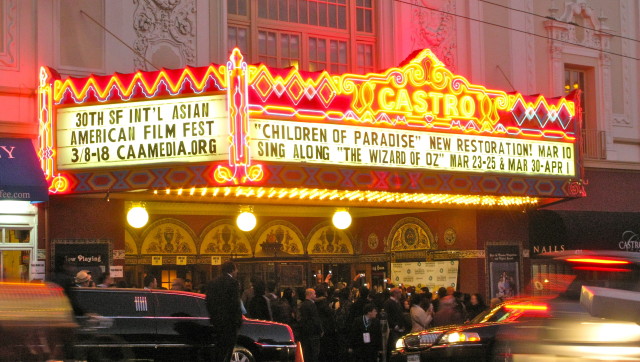 Whether it was the "Wizard of Oz" sing-alongs that did it, the organ concerts, the Rachel Maddow conversation or the emotional "Milk" premiere, every San Franciscan has a soft spot for the Castro Theatre.
And this weekend, the historic theatre celebrates its 90th anniversary with a two-day extravaganza that is sure to light up Castro Street.
This weekend's events will include live concerts, a "Mary Poppins" sing-a-long, and screenings of "The Big Sleep," "Where Danger Lives," "Gone with the Wind" and "Citizen Kane."
"There aren't many of these magic movie palaces left," said Don Nasser, whose family owns the theatre, to the San Francisco Chronicle. Nasser's family has owned the theatre since it opened, and has been in the San Francisco movie business for over a century.
But while many independent movie houses have sadly shuttered across the Bay Area, the Castro has remained.
"Visiting the Castro Theatre is like going to the opera," said moviegoer Katya Shkolnic. "The Art Deco design, the opulence of the theatre, the attention to detail--it creates an environment that goes hand and hand with the ritual of going to the movies."
Visit the theatre's website for anniversary information and check out photos of the Castro Theatre through the years in our slideshow below. Happy birthday, Castro. Here's to another 90 years.
PHOTO GALLERY
Castro Theatre Turns 90