She may be best known for playing Robin Scherbatsky on the long-running CBS sitcom "How I Met Your Mother," but Cobie Smulders proved a scene-stealer as Agent Maria Hill in the blockbuster action flick "The Avengers" this summer. She's also showing off her comedic chops in the upcoming rom-com spoof "They Came Together," with Paul Rudd and Amy Poehler.
So, how does the enviably svelte star stay in shape? In the September issue of Women's Health, Smulders tells the magazine, "If I could be as fit as Madonna is now, that would be rad. For me, it's more about being healthy than about how I look." (Her HIMYM character has a similarly low-maintenance approach to working out.)
She continues, "I do Pilates because it's important for me to have a healthy back when I'm 70 so I'm not hunched over and in pain. That's more important to me than being thin." (Hey, if Pilates is the key to septuagenarian strength, then Miley Cyrus will likely never suffer from orthopedic issues).
Smulders, who became a mom to daughter Shaelyn Killam three years ago, also shares a list of 17 life lessons she's learned, along with the risks she still plans to take.
But the most important question remains: Who's more of a badass in real life, Smulders or her "Avengers" co-star Scarlett Johansson?
"She could probably take me," Smulders admits. "I'm all legs and arms, but she's got a nice, low center of gravity."
Pick up Women's Health on newsstands August 7.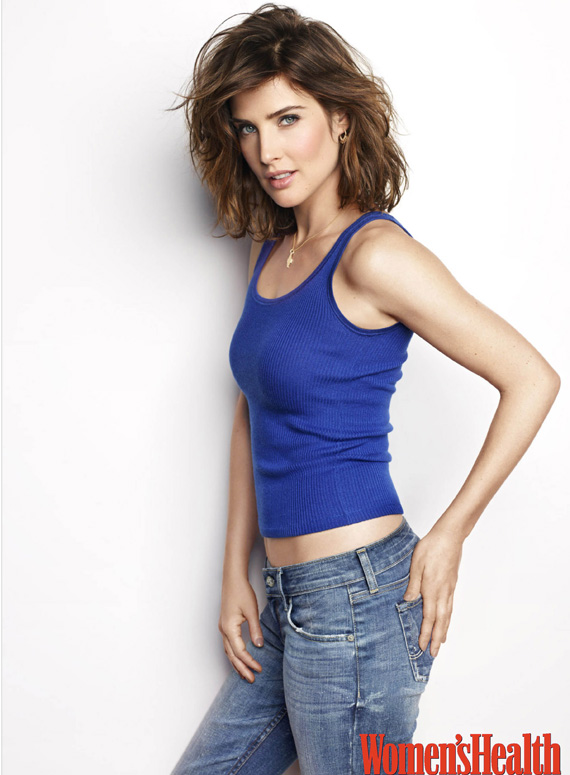 Photo: Jeff Lipsky/Women's Health
Celebrity Photos Of The Week:
PHOTO GALLERY
Celebrity News & Photos
BEFORE YOU GO