At first glance we thought this was a very pretty DIY planter (and actually, it is). But after taking a second look, we realized it was not just for flowers, but also an awesome bird house. A double DIY idea? We couldn't love it more!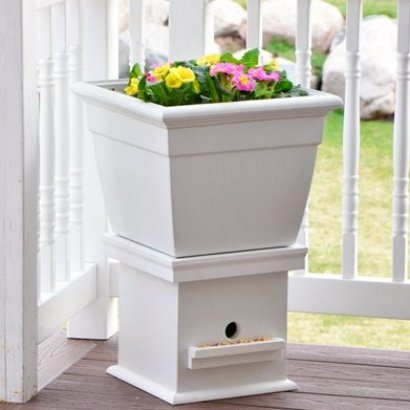 Photo by Amy from The Idea Room.
Rather than hanging from a tree like many ordinary bird houses, this one from The Idea Room is meant to sit on your deck or patio and can be topped with plants and flowers to give it a special look. This makes it stylish and practical! For a full tutorial on how to make this two-in-one customized planter bird house, plus other great projects, head over to The Idea Room.
Have something to say? Be sure to check out Stylelist Home on Twitter, Facebook and Pinterest.