Ex-porn queen Jenna Jameson gave her endorsement to GOP presidential candidate Mitt Romney on Friday, explaining plainly: "When you're rich, you want a Republican in office."
Her move made waves across the web, drawing a number of sharp comments from readers. This one, from a reader of Andrew Sullivan's Daily Beast blog, caught our eye in particular, so we decided to do a little photoshopping and pair the adult film star with her candidate and a great quote.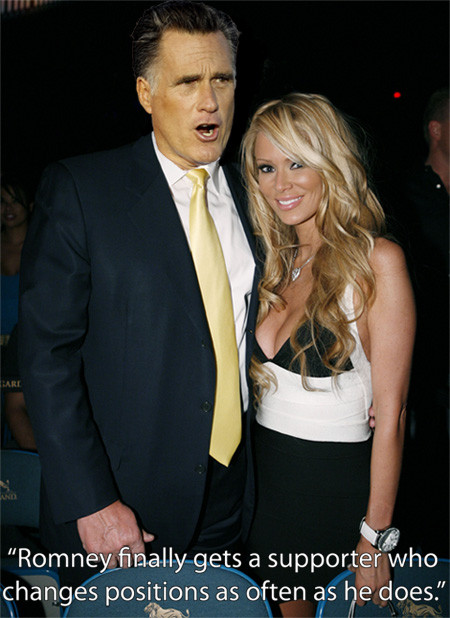 (AP photos, altered by HuffPost)
Send us your best caption for this photo, either by tweeting one using the #PornAndPolitics hashtag or by leaving an idea in the comments section.
BEFORE YOU GO
PHOTO GALLERY
Politicians Who Look Like Disney Characters