When photojournalist Ana Nance arrived in Egypt for The United Nations World Tourism organization conference, she knew camel rides and presentations on the Arab Spring's affect on tourism was the plan. The other journalists might have been content with that, but not Nance. Known for her globetrotting sociological instinct, she told The Huffington Post, "Once you get to a place and you start to smell it out, things come up." Her no-fancy lens, no-ladder, no-lights style has captured everything from Chinese citizens in the aftermath of Tiananmen Square to gypsies in rural Spain. Undiscovered areas? Count her in. Virginal subjects? Even better.
In a recent photo essay that appeared in our weekly iPad magazine, Huffington, you'll see the fruits of her off-the-agenda encounter with a family apart of Ababda, an ancient nomadic tribe that lives among the sands and pyramids of Wadi el Gamal National Park, several hours away from the conference location. While it's probable that the UNWTO schedule didn't include women forbidden to speak and a pow-wow around an ancient brewing coffee pot, but that's just a small part of what Nance, an unplanned guest in the desert, found.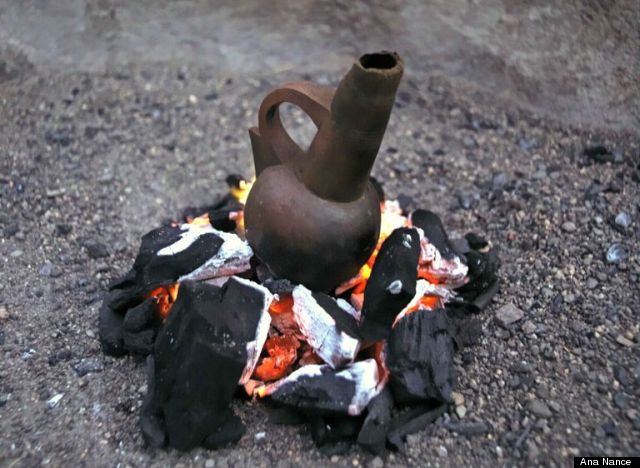 The location for your photo essay is two hours south of an Egyptian Resort in the middle of the dessert. How did you know to look for this ancient tribe?
The conference schedule included a bus trip out to the desert for a "nomadic experience;" a suit and tie dinner in a tourist-built fort in the style of nomadic people. I go to hotel people and say, "explain to me what's out there." How about the people who are working here? What about the people at the hotel? They might have thought, "Why would I be interested in this?" They think that I should be interested in what the third course meal is. Why would I be interested in who is out there? I try to be as delicate as I can. I went to the catering people and go, "you guys obviously have to go out here earlier to get ready for dinner. Who is going out here early?" I asked them if they knew of a family in the desert that has no contact with Western people, who live completely the way they did in childhood. One guy stood up and said, "I do. I know of a family and I can take you there." I thought, this is going to be something really interesting. There's hardly anyone who hasn't had some kind of contact with the exterior world. It's very intriguing when someone hasn't had that kind of contact. So I left the crowd.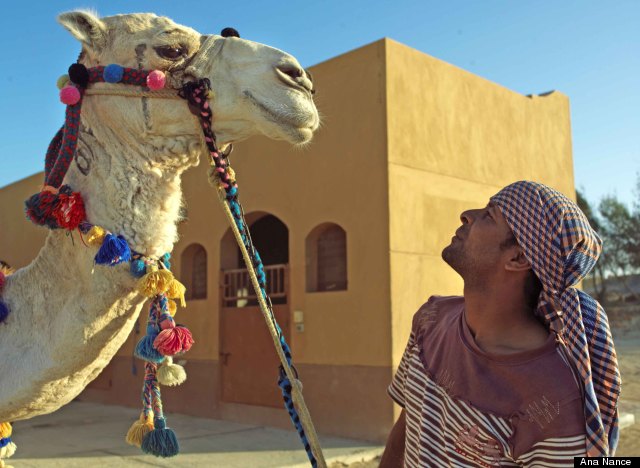 What was the rest of that visit like?
The guy from the hotel translated for us. He brought along an Imam. The tribe is extremely Islamic and traditional and I think having a Muslim leader with us helped them to respect us. We were there for two hours and I never knew half the stuff that was going on. You have to trust people - if you have a good feeling, you just go with it. I had a very good feeling from the guy I had met at the hotel. I sensed an authenticity about him. You can read people's eyes and read people's feelings.
If you could tell us just one thing about the photos, what would it be?
I would defend the nomads. Because of the scandals involved in politics and opinions in the media, there are so many filters on these people. They are very simple. It's a shame that some of them get caught up in a lot of difficult situations. They are pure and innocent.
In your experience photographing the tribe, which subject stood out the most?
The woman with the purple sari! She hardly moved the entire time I visited with them, nor did her expression change when I went to photograph her. When I look at her portrait, I really wonder what in the world is going through her mind. Her eyes are so intense. When I ask myself when does one have a good picture of someone, I would answer with this portrait. The mystery and the uniqueness is all in her stare.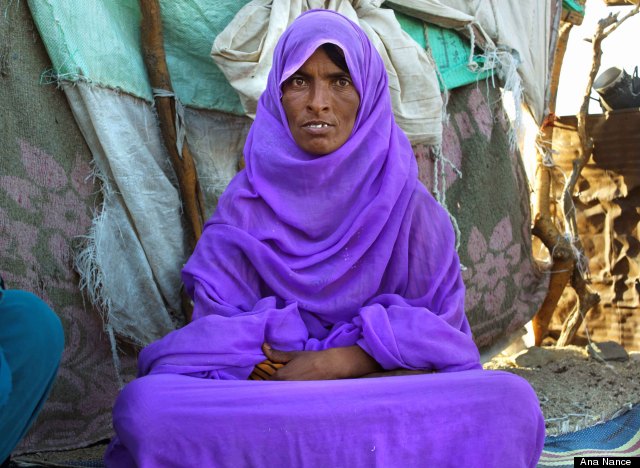 Your background with nomadic people seems to have really prepared you for this shoot. How does the process work?
An expertise always comes into play in terms of sitting with the women and showing them the camera, but always photographing everything that's going on around me. It's sort of a free for all. It's a landscape. There's a whole other side of documenting an environment that helps tell a story. The stars coming out. The sun's going down. As the light starts to change, it's kind of magical in a wide-open space.
If you could tell an aspiring photographer one thing, what would you tell them?
Never give up looking at what your instinct is calling you to search for. One thing leads to another. In reality, there is no danger in looking for something: Go to the library, do your research, be persistent in a calm way. So many times, it's just getting to the right location that's interesting.

Download the latest issue of Huffington free in the Apple iTunes store every Friday and follow us on Facebook.