Highway 119 in Boulder Canyon has been shut down between Sugarloaf and Nederland after boulders the size of SUVs dropped onto the road Monday morning.
(SCROLL DOWN FOR A PHOTO OF THE ROCK SLIDE)
The Colorado Department of Transportation (CDOT) says that the road closure began at 9:04 a.m. on Monday morning after a rockslide occurred about 12 miles west of Boulder. CDOT recommends that travelers use Sugarloaf Road or Magnolia Drive as an alternate route while the road is closed for what will likely be the remainder of the day. Click here to view a map of the road closure.
"We are working on cleanup and need to make sure the road is safe and canyon is stable before opening," CDOT posted on their Facebook page around noon Monday along with a photo of the rock slide. "Right now we estimate that the closure will last for several more hours at least."
9News reports that there are around 50 cubic yards of rock covering both lanes of the highway with five rocks at least 10 feet in diameter
No vehicles were hit by the slide, according to 7News.
LOOK: Large boulders on Highway 119 in Boulder Canyon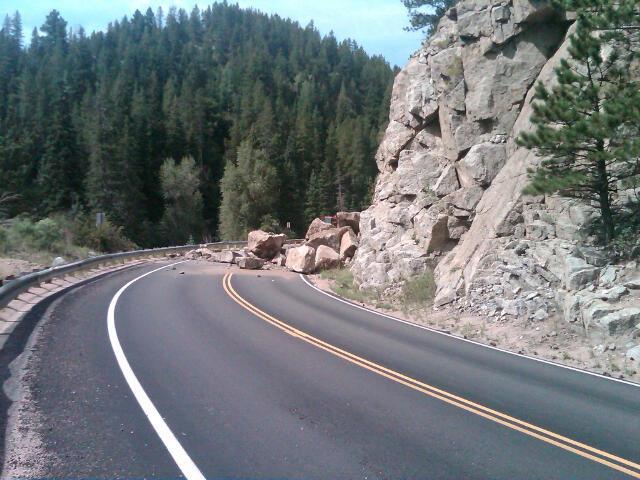 Photos from rock slides, mudslides and landslides from around the world:
BEFORE YOU GO
PHOTO GALLERY
Rock Slides, Mudslides & Landslides From Around The World