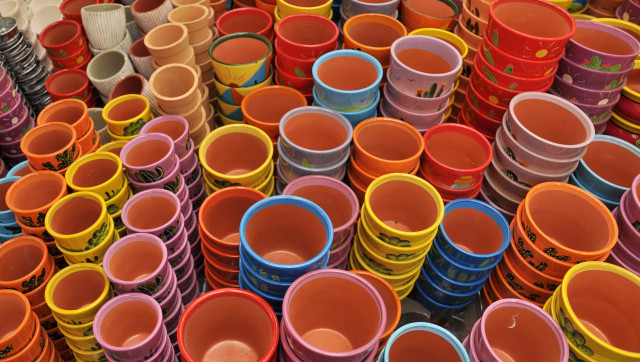 Cleaning pots thoroughly before planting flowers is an important job every gardener should take care of. A clean container can let annuals blossom by removing bacteria that could infect the florals. Luckily, we've got a great tip on how to clean flowers pots.
First, remove any debris or dirt by rinsing the vessels under water. Then, soak them in three parts water and one part vinegar for five minutes. Next, carefully use a rag to scrub the pots to clean away any stubborn dirt or deposits and rinse under cold water. Finally, allow the pots to air dry.
Have something to say? Be sure to check out Stylelist Home on Twitter, Facebook and Pinterest.