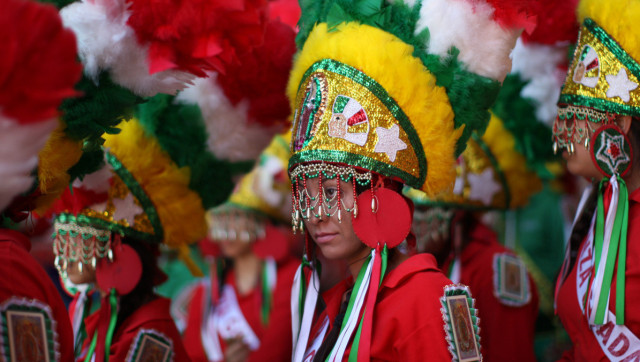 Tens of thousands of people showed up downtown for what the Los Angeles Times is calling "the largest celebration of the Virgin Mary in a generation."
Catholics flocked to the Coliseum on Sunday afternoon in order to pay tribute to Our Lady of Guadalupe, an icon of the Virgin Mary. The festival included traditional song, dance, and prayer, as well as speeches by Los Angeles Archbishop José Gomez and others.
The Virgin of Guadalupe is considered to be the patron saint of Mexico, according to CatholicCulture.org.
PHOTO GALLERY
Guadalupe Celebration Los Angeles