What's a day without Kim Kardashian sharing yet another photo of her bikini body with the world?
At least these photos are getting slightly more ... artistic? On Sunday, the 31-year-old went for a dip in the pool with her 14-year-old sister, Kylie Jenner, and later shared some photos of the pair swimming underwater.
"Way to blur me out @kylieejennerr," Kim wrote on Twitter, and shared a series of photos with her 15.6 million followers.
Earlier in the day, Kim also posted a photo that showed off her impressive cleavage as she drank orange Crush straight from the bottle. We doubt it just a coincidence that pop singer Cody Simpson, who is rumored to be Kylie's current beau, was featured on the bottle's label.
PHOTOS: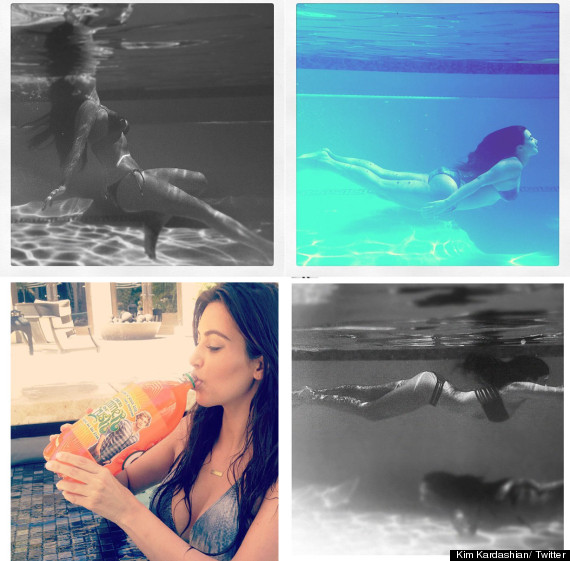 PHOTO GALLERY
Celebrities Hit The Beach & Pool