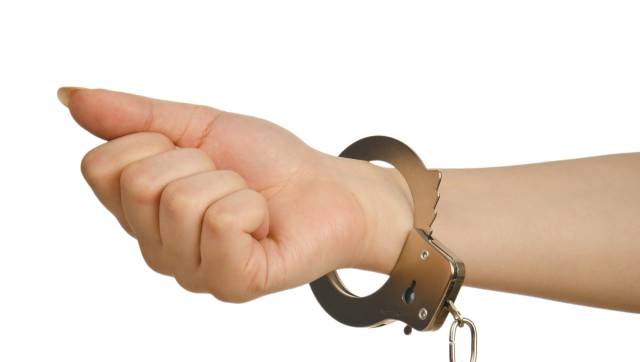 Could it be time for the Smithsonian to take a lesson from...Metro?
Three parking lot attendants have been charged with stealing some $400,000 in visitor parking fees collected at the Smithsonian Institution's Steven F. Udvar-Hazy Center -- the Northern Virginia home to the Space Shuttle Discovery.
Freweyni Mebrahtu, Meseret Terefe and Genete Yigzu -- (presumably now former) employees of Parking Management Inc., which operates the Smithsonian's parking lots -- have been charged with embezzling and stealing from the Smithsonian Institution.
The three were arrested on Saturday "after finishing their shifts at the Udvar-Hazy Center" according to a Department of Justice media release detailing the arrests:
According to an affidavit filed in court, Mebrathu, Terefe, and Yigzu each began stealing parking fees in April 2009, shortly after PMI took over management of the Udvar-Hazy Center's parking lot. The individuals charged are booth attendants employed by Washington, D.C.-based PMI, which holds a fixed-rate contract with the Smithsonian to operate the 2,000 vehicle parking lot. Visitors pay a $15 daily fee per vehicle to use the parking lot. The affidavit relates that closed-circuit television cameras captured Mebrathu, Terefe, and Yigzu repeatedly unplugging electronic vehicle counters located in each attendant's booth as a way to manipulate accurate vehicle counts. Terefe was also observed hiding a bundle of cash taken from the entrance fees in a side pocket of his red duffel bag, which he carried away from the parking facility at the end of his shift.

Court documents allege that Mebrathu and Terefe, on some days, each stole more than $4,000 from the Smithsonian. Yigzu is accused of stealing as much as $1,185 on a single day. The documents allege a three-year loss to the Smithsonian of at least $400,000.
Here's a sentence we expect to write once: Perhaps the Smithsonian should follow in the footsteps of the Washington Metro Area Transit Authority. In 2004, when an auditor discovered some $500,000-$1 million per year going missing from Metro parking lots, WMATA's lots went cashless.
Remember when we were talking about Udvar-Hazy's happier goings-on?
PHOTO GALLERY
Space Shuttle Discovery Arrives At Udvar-Hazy Center As Enterprise Leaves
BEFORE YOU GO