If jumping in your car and driving all the way to your nearest 7-Eleven for a Slurpee has always seemed like way too much of a hassle, you're in luck: inventive minds have conjured up an at-home Slurpee maker.
The machine, which retails for $49.99, is endorsed by 7-Eleven, which means every order comes with 1 coupon for a free 7-Eleven Slurpee. You know, for when you actually have the energy to leave your house.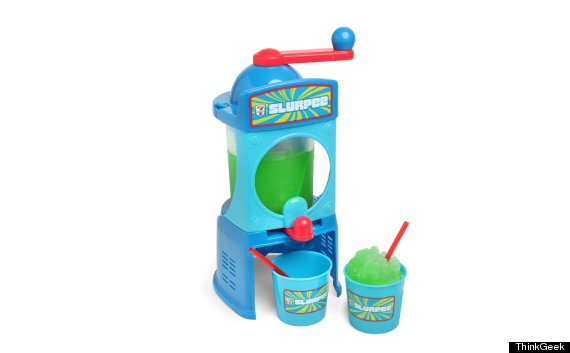 ThinkGeek offers the product, and gives instructions on its use:
Make your own Slurpees with your favorite juice or sugary soft drink. Add ice and salt to the machine, pour in soda or juice, crank the handle, and freshly frozen Slurpee pours into your cup, ready to refresh you and give you the sugar high you so desperately need.
Would you consider buying one of these babies for your home?
BEFORE YOU GO