Atsushi Takahashi is a painter of sorts. Oil and acrylic paints are his media of choice, however you won't find him using a brush. Instead he applies his paint directly from their tubes, creating nests of string-like color mounted in figurative patterns.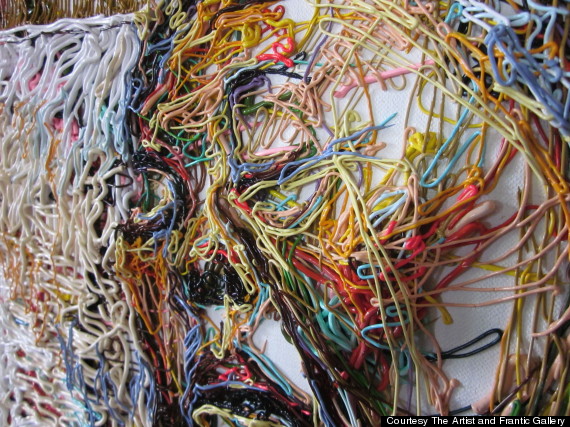 Takahashi's interest in intersecting lines dates back to the years he spent as a caretaker in a nursing home. He became captivated with the stories he heard there and the sense of overlap he perceived in individual's lives. So in the style of Chinese artist Zeng Fanzhi, Takahashi created portraits that visually represent this unending overlap in a series titled "Feel you as me". Showing varying degrees of busy oil and acrylic lines, his layers range from thickly organized grids to thinly tangled messes, all expressing the faces and personal stories of his subjects.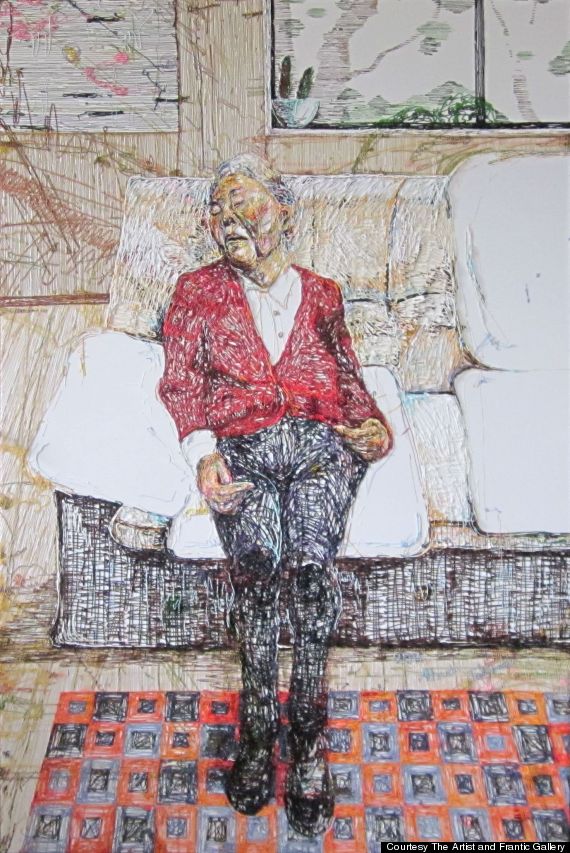 We were impressed with the command and precision involved in Takahashi's images, which we first found on Designboom. Check out more of his work in the slideshow below and let us know what you think of his unique portraits in the comments section.
PHOTO GALLERY
Atsushi Takahashi's 'Feel You As Me'
BEFORE YOU GO