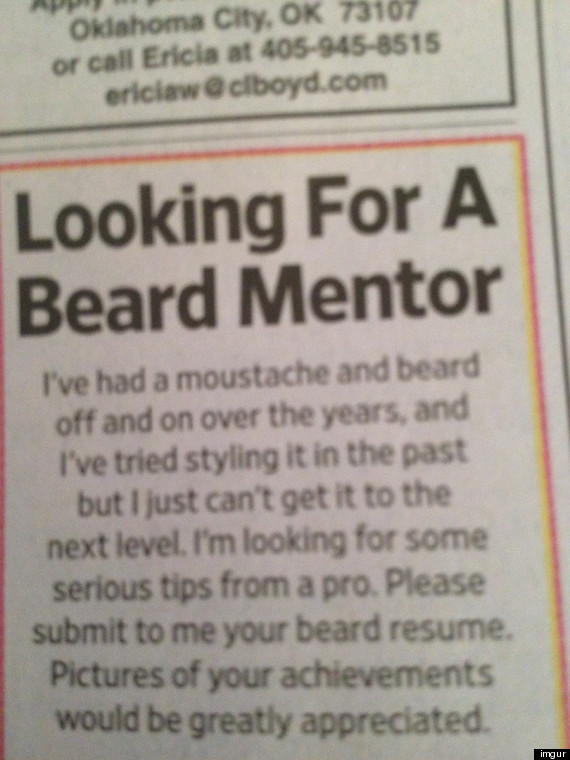 Does your beard totally suck? Can you only grow facial hair with weird patches in it? Have you considered a beard wig made out of your own back hair? Or worse, did you buy one of these knit or crochet beards?
If you need to take your beard to the next level, consider getting your very own beard mentor. While it is easy to solicit a beard mentor via print or the World Wide Web, there are several things to consider.
Ruminate on the following points:
1.) Are you ready... for the Ultimate?
2.) Who is your dream beard guru? Is it Civil War General Robert E. Lee? Is it Zod?
3.) How awesome are you? Be honest.
4.) If you can't grow a beard, would you settle for a non-hair replacement?
5.) If you considered #4, you are not ready... for the Ultimate.
(via Reddit)
BEFORE YOU GO
PHOTO GALLERY
13 Awesome Beards