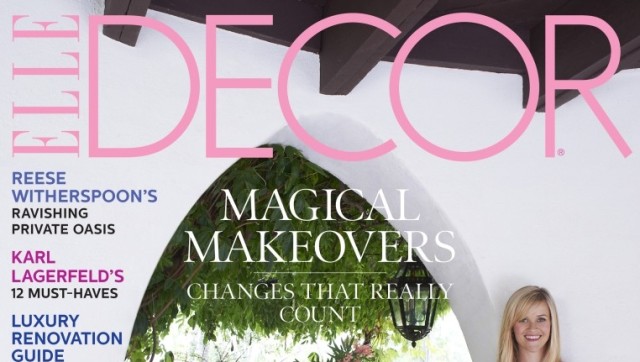 We can't help getting a little nervous when we hear one of our favorite design magazines is relaunching its website. We find ourselves anxiously clicking the "refresh" button on our browsers to see just what this new change will mean. Luckily, we were pleasantly surprised to see Elle Decor's website relaunch has made the page faster, cleaner and easier to navigate (whew!)
With a crisp white background, ElleDecor.com displays new videos and web-only features that will have readers lingering on the page longer than usual. For instance the "What We Love" section has exclusive web content that includes unique stories, like Elle Decor editors' list of best bicycles and best natural cosmetics. The photos are also significantly bigger than before and gallery slideshows are super fast.
But with all this change, ElleDecor.com is still offering its classics, like the "ED Goes To" column, which is all about travel ideas, and trustworthy design and decor inspiration.
Head over to ElleDecor.com and let us know: Do you think the changes are successful?