In typical Tina Brown fashion, next week's Newsweek cover has already turned a few heads.
The magazine is celebrating its Foodie Awards with an issue dedicated to what Newsweek considers the best restaurants in the world. A photo of two pieces of asparagus dangle above a woman's open mouth in a far from subtle interpretation of food porn. Newsweek wrote about next week's issue on its blog, joking that "no asparagus were harmed in the shooting of this cover."
In response to the cover, blogger Jim Romensko tweeted, "OK, Barry Diller, you can kill the print Newsweek now," referring to the rumors spurred from the IAC chief's recent remarks about the future of the magazine industry.
Moreover, Eater.com found that the photo on the cover has been used in many different magazines over the years.
Do you think the Newsweek cover is too much? Vote in the poll below.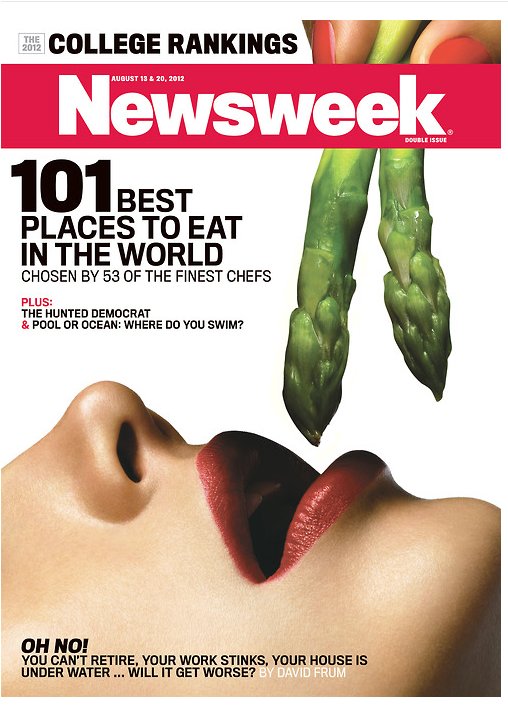 BEFORE YOU GO
PHOTO GALLERY
Top 25 Magazines Of 2013