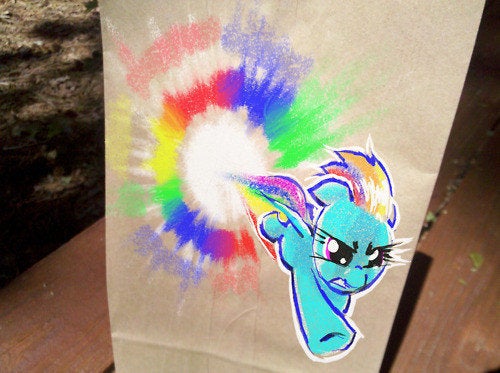 Derek Benson may believe he's "just the embarrassing dad" -- but we disagree and have a feeling his kids do too.
The video game developer sends his children to school with beautifully decorated brown lunchbags that are both "conversation pieces" (as he describes them) and works of art.
While Benson himself is the lunchbag art mastermind, he told The Huffington Post that his kids aren't shy about getting involved. His middle schooler often "editorializes" -- or, more bluntly, she tells him he's "doing it wrong."
The lunchbags are more than just a creative outlet for dad; Benson hopes they also boost his kids' confidence and help them make friends. In response to a Tumblr follower's question earlier this summer, he explained: "The kids like it. It's an icebreaker in class for them. They get a little extra attention, and I hope a little more confidence. ... Also, my 8-year-old son takes art requests from girls in his class and delivers them the next day."
Click through the gallery below and vote for your favorite lunchbag!
PHOTO GALLERY
Lunch Bag Art