"Modern Family" Season 4 isn't forgetting about that baby bombshell from the Season 3 finale. Series star Sofia Vergara was spotted on set of the hit ABC comedy sporting a fake baby bump.
When we last left "Modern Family," Vergara's character, Gloria, revealed to the audience she was pregnant with her second child, her first with current husband Jay (Ed O'Neill).
Season 4 of "Modern Family" got off to a rocky start when Vergara, Julie Bowen, Eric Stonestreet, Jesse Tyler Ferguson and Ty Burrell didn't show up for the first planned table read. The five stars were in contract negotiations with 20th Century Fox Television and later filed a lawsuit looking to void their contracts. The actors eventually came to a salary deal with each poised to make $125,000 an episode.
Check out the set photos below.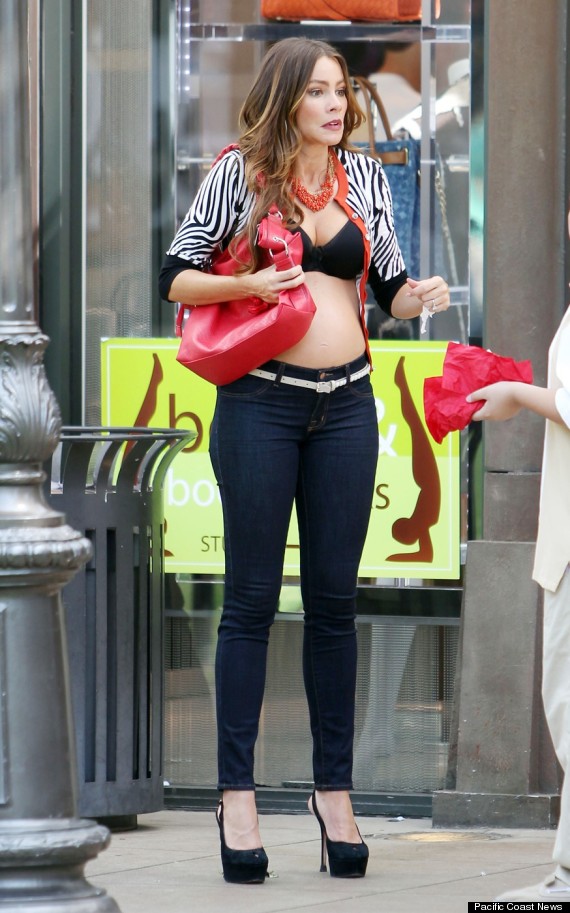 BEFORE YOU GO