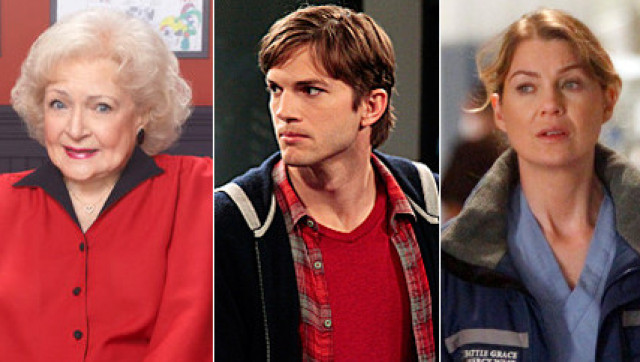 Ever wonder how much money Ellen Pompeo makes for playing Meredith on "Grey's Anatomy"? Or what TV's newest star, Crystal the Monkey of "Animal Practice," is paid per episode?
In TV Guide Magazine's new report, the salaries of some of TV's biggest -- furriest, oldest, and newest too -- stars were revealed. The approximate numbers came from conversations with agents, network executives and studio honchos.
Most of the "Modern Family" cast, who infamously just renegotiated their salary, reportedly will make $125,000 per episode. Also on the comedy side, "Glee" star Lea Michele makes about $75,000 an episode and "Two and a Half Men" actor Ashton Kutcher isn't making Charlie Sheen-sized numbers, but he is pulling in $700,000 an episode, the most for a comedy star.
Veteran "NCIS" star Mark Harmon reportedly makes about half a million dollars per episode of the long-running CBS series, the most for a dramatic actor. In late 2011, Forbes reported Harmon was making $11 million a year. Lucy Liu, who stars in CBS's new series "Elementary," will make about $125,000 an episode. Meanwhile, Kevin Bacon, who headlines Fox's midseason series "The Following," will earn about $175,000 an episode. The CW's new superhero, Stephen Amell, the star of "Arrow," will make about $30,000.
Pompeo, who recently re-signed her "Grey's Anatomy" contract, will make $350,000 an episode.

Betty White, who recently picked up an Emmy nomination for "Off Their Rockers," makes $50,000 an episode for hosting the hidden camera series.
Click over to TV Guide Magazine to see more salaries.