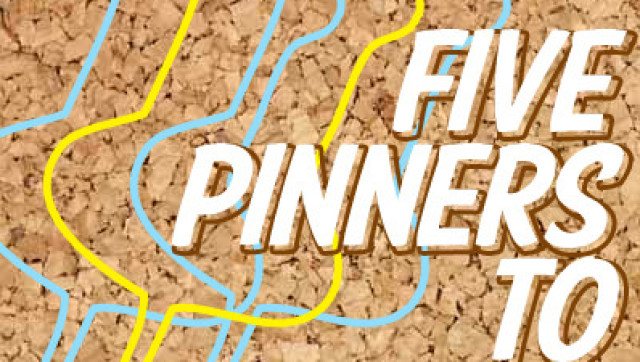 In this week's Hot On Pinterest installment, we're bringing you a boatload of beautiful images to click through. From one of our favorite stores to a funny television host, check out these accounts right now!
Sandee Creager: This Stylelist Home reader is also a hobby baker, an imaginary crafter and a candy stylist -- Yum! Besides for hundreds of photos of mouth-watering sweets and desserts, she also pins lovely photos, like tablescapes.
C. Wonder: We love this shop for their brightly colored clothing, accessories and of course...fabulous home decor. Their board Especially Yours has great ideas for monogramming and personalizing your gear.
Holly Marsh @ Life As a Thrifter: This former kindergarten teacher and blogger has an obsession with thrifting everything from fashion to furniture. Her board called DIY has a ton of great ideas for inexpensive and easy projects to do around the house.
Emma B: This pinner from New York City is filled with inspiration from interior design mavens like Thomas O'Brien, Tori Mellott and Nick Olsen. We could click through her boards for hours, but we especially love the one called Ikea: Billy bookcases, because it shows us how this basic piece has been used in some truly amazing interiors.
Tori Spelling: This "Craft Wars" host, actress and blogger is no stranger to decorating and DIY. Her Entertain board has the most precious photos of party decor, favors and snacks that are sure to make your next soiree more festive.