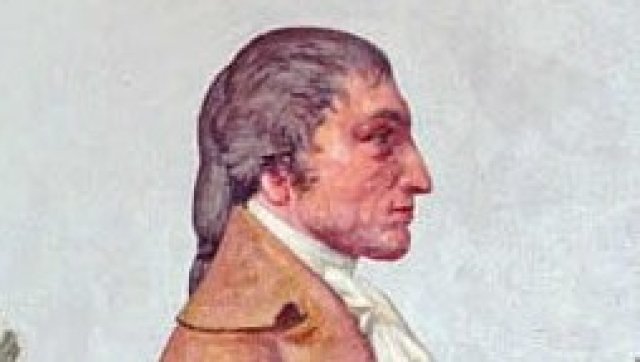 WASHINGTON -- Happy birthday to Pierre Charles L'Enfant, the French-born engineer and architect best known for his grand design for the nation's capital.
L'Enfant, born on Aug. 9, 1754, came to fight in the American Revolutionary War in 1776 and was hired in 1791 to plan the nation's capital. He was then fired not much later.
The European-style tree-filled city L'Enfant had in mind included a grid system, wide and tree-lined diagonal avenues, public squares, monuments, fountains, canals, and, according to conspiracy-minded folks, Satanic symbols. (Some say L'Enfant was a Mason.)
Possible Satanic inclinations aside, L'Enfant was an "exasperating genius," according to Lawrence Knutson, writing about the designer's difficult if enduring legacy for the AP in 2000. Indeed, the architect had disagreeable traits -- a temper, and "overbearing disposition," as PBS puts it -- that led to unpleasant turns; being sacked by George Washington in 1792 was just one of his sufferings:
Tragically, L'Enfant's life continued on a downward spiral. He refused payment offered him for his work on the plan for the Capitol, and also an appointment as professor of engineering at the Military Academy at West Point. During the War of 1812 with England, he set to work constructing fortifications near Washington, but again quarreled with his superior officers and left the service. He apparently haunted the doors of Congress for years with applications for payment for his work, but they came to naught.

Poor and forgotten, he spent his last days at the home of a friend, William Dudley Digges, near Bladensburg, Md., where he died and was buried on June 14, 1825. It wasn't until April 1909, in accordance with an Act of Congress, that the remains of Major Pierre L'Enfant were removed from the Maryland gravesite and re-interred, with full military honors, in the Arlington National Cemetery.
In the early 1900s, parts of L'Enfant's original plan for D.C. were also redeemed. "L'Enfant's plan was magnified and expanded during the early decades of the 20th century with the reclamation of land for waterfront parks, parkways, an improved Mall and new monuments and vistas," as the National Park Service puts it.
And on what would have been the exasperating genius's 187th birthday, we've got some suggestions on how to appreciate his legacy.
Near the National Mall -- L'Enfant's "Grand Avenue" -- check out the Lockkeeper's House at 17th Street NW and Constitution Avenue. It's the last standing piece of L'Enfant's proposed Washington City Canal, once connected with the C&O Canal, later called "that pestiferous ditch of water" in a Secretary of War annual report, and abandoned after the Civil War.
As Congress contemplates abandoning height restrictions, which some trace back to L'Enfant, another way to honor D.C.'s first planner could be to imagine where new tall buildings should go.
It might be more fun, though, to search for meaning in D.C.'s missing J Street or ponder occultist conspiracy theories about L'Enfant's supposedly devil-loving layout for the beautiful swamp (or not) we call home.
Check out more of the Washington, D.C. that could have been -- images are from the National Building Museum's "Unbuilt Washington" exhibition from earlier this year:

PHOTO GALLERY
Unbuilt Washington
BEFORE YOU GO