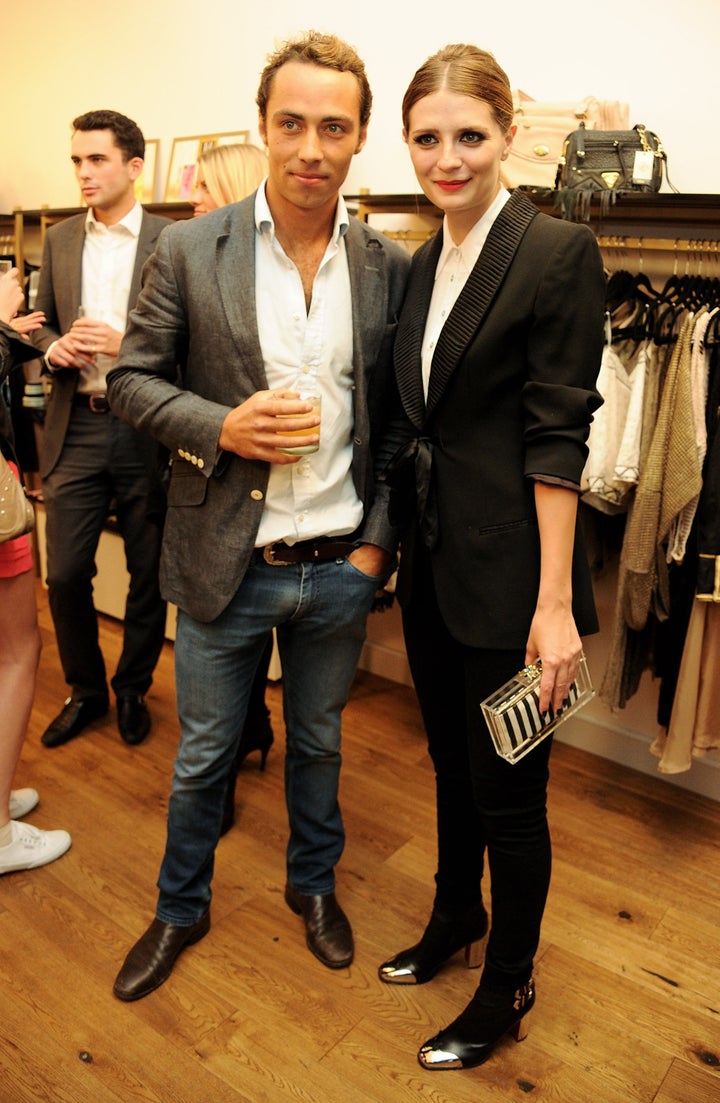 Barton, clad in a tuxedo, posed with guests who included her sister Zoe, and surprisingly, the younger brother of Pippa and Kate. Her other companion was a super cute brown dog, who seemed to be functioning as an accessory himself. Actually, Mischa's party sounds kind of fun! Where are our invitations?
Perhaps "wild child" James was summoned to provide a few naughty cupcakes for the launch? Either way, we're kind of digging this odd couple -- here's to a brand new friendship.
PHOTO GALLERY
James Middleton and... Mischa?
BEFORE YOU GO