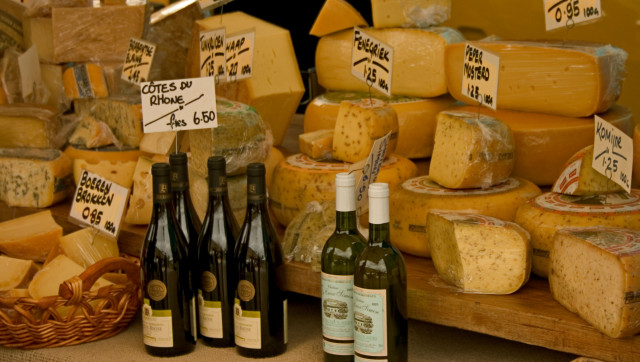 Oh, if only we had the fastest of metabolisms and the largest of bank accounts!
The LA Food and Wine Festival is running Thursday through Sunday, and it's offering up some delicious meals, culinary celebs from around the US and a trick or two we can take back to our own kitchens.
If you bought tickets early enough, you'd be able to catch Wolfgang Puck or Ming Tsai , but since their meals are sold out, you might have to "settle" for lunch cooked by Susan Feniger or Charles Phan. Delicious.
Aside from all the big names, there are a bunch of exciting classes and tastings, like "I Heart Champagne and Caviar," a blind tasting of white wines, and the "Lexus Grand Tasting," which will feature over 300 different wines and serve everything from dim sum to caviar to southern comfort food.
While we wish we had the time and, more importantly, the money to go to every single event, we'd probably be so stuffed from the lunches that we'd have to skip dinner! Here are some of the food extravaganzas going on around LA that interest us the most. If you're lucky enough to go to one, please, please savor the experience -- and tweet your photos to @HuffPostLA.
PHOTO GALLERY
LA Food And Wine 2012