OMG!
We've seen copy editing mistakes before, but this one might take the cake.
An eagle-eyed reader named Barry Taylor was perusing his local newspaper, the Western Mail in Wales, when he spied a glaring and, in the circumstances, deeply ill-advised error in a caption about a man's death: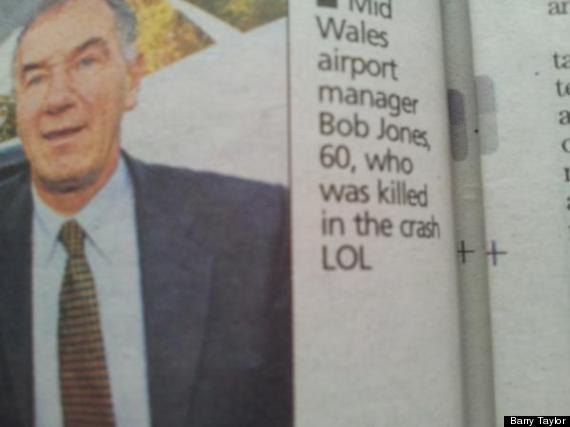 The man in question had been killedin a train crash in January, and the paper was reporting on the results of an inquiry into the crash.
Mr. Taylor was rightfully outraged:
The Press Gazette, which called it possibly the "worst caption fail of all time," said that there was an internal investigation taking place at the paper.
Of course, these sorts of copy editing mistakes do occur — Jim Romenesko highlighted another egregious one in an American newspaper on Thursday.
BEFORE YOU GO
PHOTO GALLERY
Funniest News Bloopers