To kick things off, Bey paid a visit to the UN General Assembly Hall to film a live performance of her song "I Was Here," which will then be turned into a music video for the campaign. But before she sang, she got to chat with Secretary General Ban Ki Moon, with whom she presumably discussed matters of humanitarianism, saving the children and their taste in jewelry.
Well, maybe not. But with earrings that big, how could you focus on anything else? The matte gold baubles are like independent creatures that crawled up and nestled on Beyonce's shoulders. We can't tell precisely how much they weigh, but we're guessing it's in the vicinity of what Blue Ivy weighed at birth.
To her credit, Beyonce wisely kept her outfit subdued and professional to offset the heavy-duty bling around her face. But we're curious what Ban Ki Moon thought of her ensemble. Maybe he's actually a big jewelry kind of guy?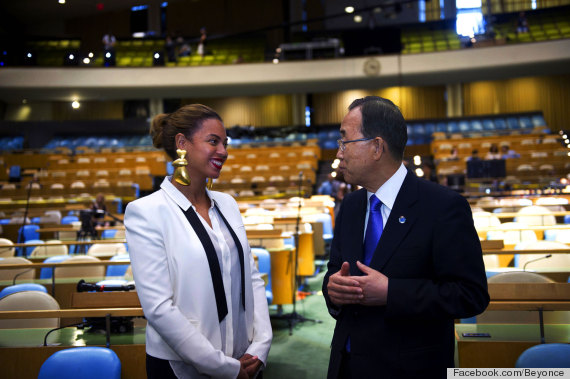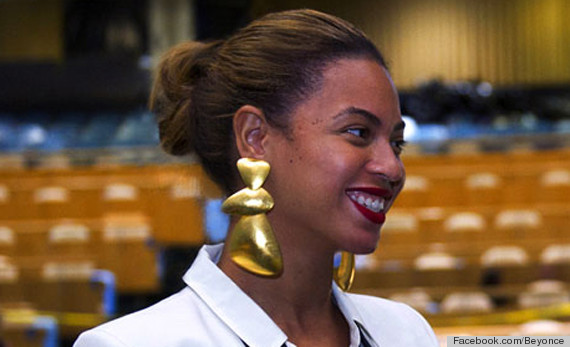 See how Beyonce's style has changed...
PHOTO GALLERY
Beyoncé's Style Evolution