We often think home decorating can be taken a little too seriously (we're guilty of it sometimes ourselves). So, we love adding fun accents to our homes to remind us that our homes aren't museums. Which is why today's Craft Of The Day caught our eyes instantly. This adorable elephant planter from Hi Sugarplum! is a nice way to add a little flair to any home.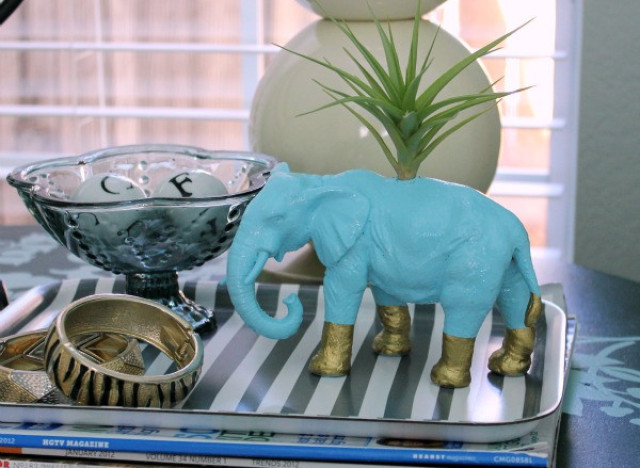 Photo by Cassie from Hi Sugarplum!
The best thing about this planter is that it requires only minutes and a few tools to make. The hardest step is finding the plastic animal you'd like to decorate. Besides that, you really just need paint, an air plant and a precision knife to cut a hole in the plastic. For a full tutorial, head over to Hi Sugarplum!
And, be sure to check out our other great crafts in our Craft Of The Day slideshow below.
PHOTO GALLERY
Craft Of The Day