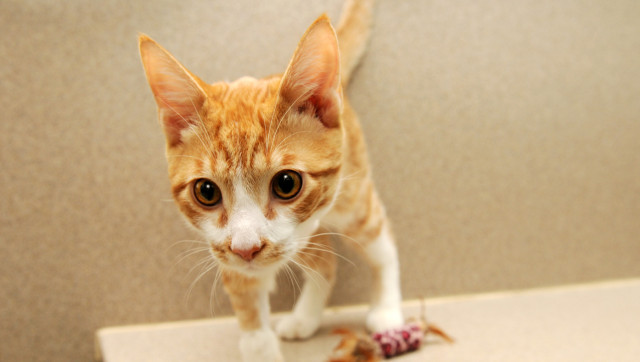 WASHINGTON -- Second Chance needs a second chance. The affectionate seven-month-old kitten came into the Washington Animal Rescue League with a broken leg that needed to be amputated. The little guy is now recovered and looking for a family to bring him home.
Two-year-old Zale has Feline Immuno-deficiency Virus. 12-year-old pup Adelia is on the older side of life. Two-month-old kitten Petunia has an eye infection that is in the process of healing.
Most of the gorgeous fluffballs -- mostly cats -- in this week's mix have some trait that makes them hard to place in new adoptive homes. What all these animals have in abundance is affection and love to give a new owner.
Take a look -- and let us know if you bring one of these babies home!
PHOTO GALLERY
Adoptable Animals
This week's adoptable animals come from the Washington Animal Rescue League and Tails High. We are always happy to hear from D.C. area rescue groups -- email dc-tips@huffingtonpost.com.
BEFORE YOU GO