It's almost official. Once NBA officials approve the deal, Dwight Howard, the best center in the league, will be a Laker.
Angelenos have already had an extended period to meet and greet the new guy. Howard has been "limping around" town for months now, living in Beverly Hills and working on healing his back at a nearby rehab clinic.
He's been spotted taking strolls around the neighborhood with his entourage, sharing the wealth at Sprinkles ice cream and posing with fans around town.
This list of celeb sightings shows where Howard has been spending his time in sunny Southern California: a Dodgers game, the Beverly Center, San Gabriel Valley, Gardena -- three weeks ago, even wearing a Lakers hat!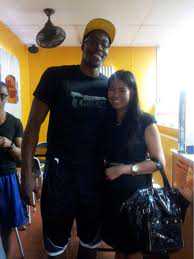 Photo via Twitter: RealKennyEllis
A source tells ESPN's Marc Stein that Howard is simply taking the Lakers for a test drive, and definitely becoming a free agent after just one season with Los Angeles. But Grantland's Bill Simmons, an Angeleno, knows there are going to be about 10,000 factors that will (hopefully) keep Howard here longterm:
Most human beings move to Los Angeles for what they assume will be a short period of time, feel like they're on vacation for a few months … and eventually, they come to grips with the fact that they're probably never leaving because it's 75 degrees every day and there are 10,000 things to do in Los Angeles. I am one of those people. Apparently, so is Dwight Howard. We'll never know this for sure, but I don't think he would have pushed for a Los Angeles trade if he hadn't lived there this summer. There has to be a connection. It's also why Lakers fans know they don't have to worry about Howard leaving next summer. There's no chance he leaves. It will never happen. (How's this pathetic reverse jinx doing? Too blatant? Should I scale it back a little?)
This photo from Howard's Twitter feed, depicting his dogs Puff Daddy and Zeus next to some Louis Vuitton luggage, tells us he's going to do just fine here.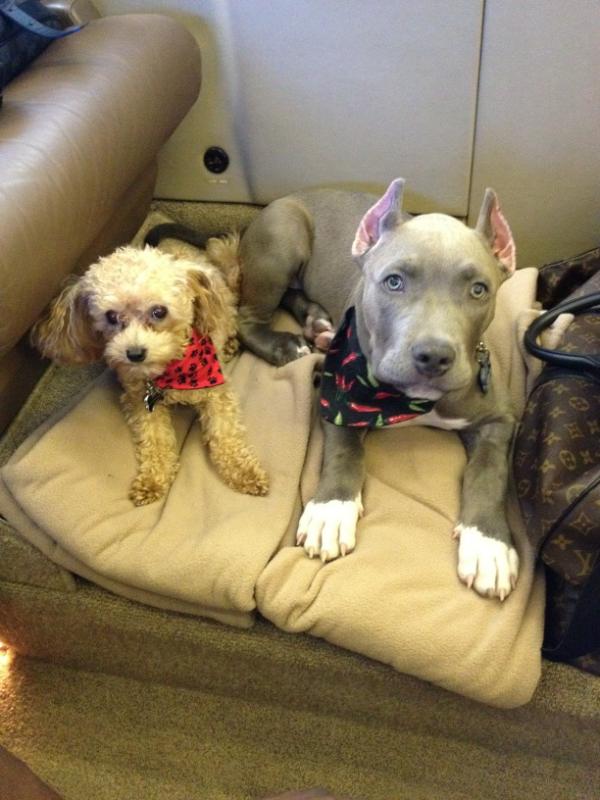 BEFORE YOU GO
PHOTO GALLERY
Reactions To Dwight Howard Trade Report