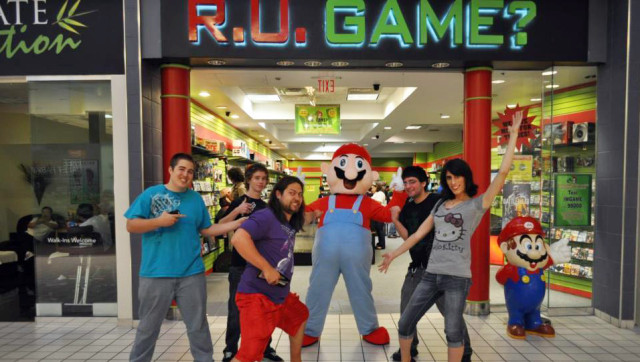 In the market for a video game store chain? You can get one on eBay along with essentially the entire life of the man who owns it.
For the asking price of $3.5 million savvy bidders can score Shane Butcher's three video-game stores, his two homes, cars and other possessions, the Baltimore Sun reports. Butcher says he's willing to stay on and work as a consultant for six months at the video game chain, called R.U. Game?, that he and his wife founded in 2009.
Internet trolls suggest that Butcher must be in dire straits. Not so, insists Butcher.
"I'm in the black. Everything I have, my home my cars, everything is paid off in full. This isn't a fire sale, by any means," he told Forbes.
Instead, Butcher says he's embraced the idea of a new start. After auctioning off his material life, he plans to travel and then return to Florida and launch a second career.
Though Butcher's move may seem extreme, he isn't the first person to look to eBay for a fresh start. In 2008, Ian Usher sold everything--his house, hot tub, even his friends--as a way to cope with the breakup of his five year marriage, according to ABC News. He even claimed at the time that his friends and dogs would be nice to whoever won the auction.
Usher's life fetched $305,000 and after the sale he travelled (lightly) around the world. The life re-boot went so well that during his travels Usher bought a Caribbean island.
Two parents who put all of their possessions up for auction in an aim to raise money to save their sick children also found happiness on eBay. Gregg and Brittiny Peters netted $20,000 auctioning off many of their possessions, according to the Associated Press, but the winning bidders said they would only pay if the Peters kept their stuff.
Check out some of Butcher's possessions that are on sale below:
PHOTO GALLERY
Man Sells Entire Life On eBay
BEFORE YOU GO