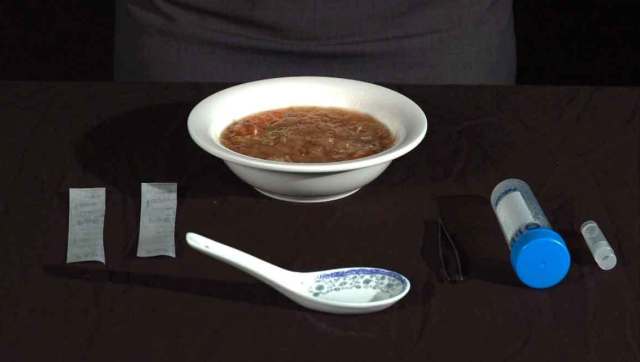 A recent study discovered that several species of sharks classified as endangered or threatened are being used to make shark fin soup served in U.S. restaurants.
Researchers at Stony Brook University's Institute for Ocean Conservation Science DNA tested samples of soup from big cities across America and found eight different species of sharks under environmental protection -- including the Scalloped Hammerhead shark, which is on the endangered species list.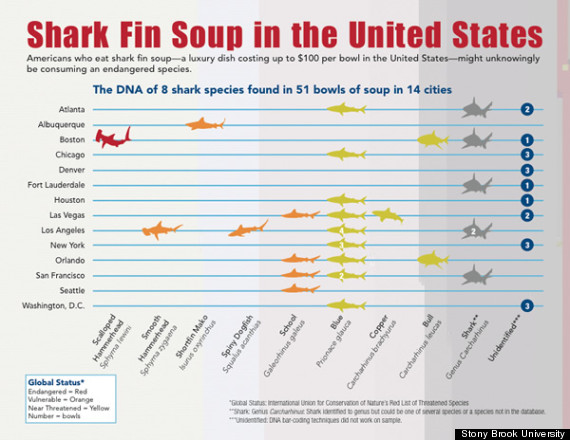 This study was the first ever to DNA test on a large, nation-wide scale. Researchers utilized new technology from Pritzker Laboratory at the Field Museum in Chicago, which modified existing test methods in order to be able to identify samples that had deteriorated during the fin treatment and cooking processes.
"This is further proof that shark fin soup here in the United States -- not just in Asia -- is contributing to the global decline of sharks,"said Liz Karan, who is the manager of global shark conservation at the Pew Environment Group.
Shark fin soup is a Chinese delicacy, prized for its rarity and cost. The dish has long been contested as dangerous to the shark population, and the sale, trade and possession of shark fins has been banned in five U.S. states -- including California and, most recently Illinois in July.
PHOTO GALLERY
Most Consumed Seafood
BEFORE YOU GO