Is there anyone who doesn't have a girl crush on Beyonce?
Good pal Gwyneth Paltrow has called her "the most talented human being on the planet." A source told the New York Daily News that Kim Kardashian "would live and breathe to hang out with Beyonce." And just last week, Rashida Jones tweeted her admiration, calling Bey "a goddess."
And now Rihanna has jumped on the bandwagon. The "You Da One" songstress tweeted a glamour shot of Beyonce decked out in an embellished silver number and some high-wattage earrings, along with the statement "This pic could single handedly destroy the self esteem of an entire nation." Hey, can't say we disagree!
In other RiRi news, the singer recently sat down with Oprah to discuss fame, her relationship with Chris Brown and her native Barbados. The interview, which convinced the TV host that Rihanna is not the edgy "badass" she expected, airs on OWN during "Oprah's Next Chapter," at 9 p.m. on Sunday, August 19.
This pic could single handedly destroy the self esteem of an entire nation instagr.am/p/ONtUnbhM3W/

— Rihanna (@rihanna) August 12, 2012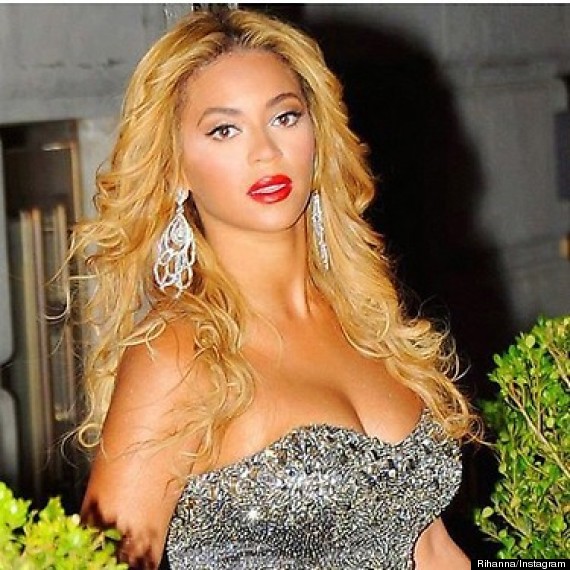 PHOTO GALLERY
Rihanna Photos
BEFORE YOU GO