How does a twentysomething woman make it in the art world? By watching Bravo's new series, which debuts tonight, we may never get closer to an answer to that question. As Blake Gopnik writes in The Daily Beast, "There are plenty of smart young things in the city who do open ambitious art galleries -- but maybe Bravo couldn't get any of them to play ball."
'Gallery Girls' stars a group of seven young women living in Manhattan and Brooklyn who are trying to get a job in some part of the art world. By "work," we mean intern, for the most part. And by "art world," we mean not working at a large institution (or even a smaller one) in Chelsea, but interning at a tiny gallery in SoHo, modeling and quietly dreaming of becoming a photographer, or creating a boutique clothing store in the Lower East Side with a few pieces of terrible art on the walls. The show tries to set up a dichotomy between the ladies of the Upper East Side and those who live in lower Manhattan and Brooklyn. From what we've gathered, the UES women are blond and wear designer heels, while the lower Manhattan/Broolynites are raven-haired and kind of scrappy.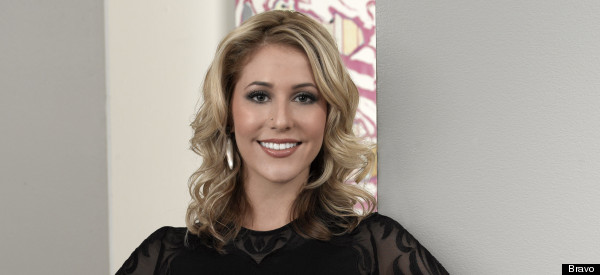 We spoke to Upper East Sider Liz Margulies, the daughter of Martin Z. Margulies, who runs the Margulies Collection in Miami. She's currently interning as a graphic design assistant at Changing Our World, Inc., an organization providing, as it states on their website, "personalized solutions in all areas of fundraising and philanthropy." Not a bad fit for a twentysomething with money to burn. When asked about her favorite pieces from her father's collection, Liz said in a phone interview with HuffPost: "My favorites are the Warhols and Lichtensteins." She continued, "[My brothers and I] used to play on my dad's Noguchi sculpture. He didn't care. They're made out of marble, so there's not much that we could do to them."
When she wasn't playing on top of art work worth tens of thousands of dollars, she was partying in Miami. After doing a stint in rehab in California at 19, she decided to follow her brother to New York and become a student at the School of Visual Arts, studying graphic design because it seemed like a practical choice. She told HuffPost that she receives a stipend from her fabulously wealthy father, but that she wants to eventually support herself, saying, "I get an allowance which is enough for food and bills and my apartment but that's it. No money for trips around the world."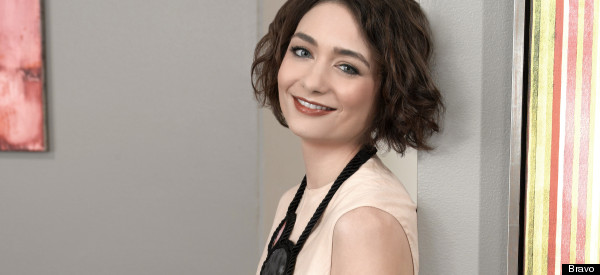 Chantal Chadwick, on the other hand, is touted as the self-made girl from backwoods Georgia who came to New York at 17 to become a dancer. After an injury, she decided to start a pop-up shop with a friend, which lead to End of Century, her spartan clothing store with a gallery selling "emerging and mid-career contemporary artists" on the Lower East Side.
In a phone interview, Chantal seemed incredibly similar to how she is portrayed on the show, which means she is the worst of what we associate with Williamsburg, Brooklyn. She's hip, flaky, and only pays attention to what her insular friend group is doing at any given moment. At one point, she laughed and said, "It was funny to have cameras documenting your life, especially my life, because me and my friends are really not on TV. A lot of it was a joke." A few moments later, she opined: "I think the funniest thing for me was how much the art world cares about reality television. Isn't there art to write about? This is retarded."
At another point, she revealed her dreams for greener pastures, saying, "I just want to be happy. I don't have a plan. I'd like to live in the countryside, maybe sooner rather than later." She then mused, "I might go into the food world." (This, said from a waif who appears to survive entirely on vodka tonics and party crackers.)
The series premiere is on Monday, August 13th at 10/9c on Bravo.
What do you think, readers? Is there anything here worth watching?
BEFORE YOU GO