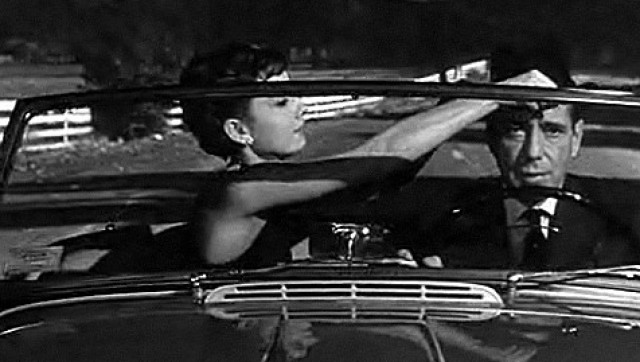 TOP 5 FOR MONDAY, AUGUST 13
1. Restaurant Week
An excellent opportunity to have a $20 lunch or $35 dinner at some of D.C.'s finest restaurants. More than 250 establishments are participating. Regardless of your location, there's a chance to eat out near you. Various locations until Aug. 19
2. Lucinda Williams At Birchmere
We all have those friends that love country music but don't like the country music that's played on the radio. They like Lucinda Williams. They're right in liking Lucinda Williams. Catch her with only one other person for this evening of intimate songs. 7:30 p.m., all ages, sold out, also Aug. 14
3. "Sabrina" At The National Theatre
A chance to check out the theatre for free and a chance to see Bogart on the big screen. Audrey Hepburn isn't too shabby either. 6:30 p.m., all ages, no cover
4. Harry And The Potters At Black Cat
In case you didn't know, there's a musical genre based around Harry Potter. These guys are The Beatles in that very loyal scene. Openers include a puppet show. This will be a cute and fun evening. 7 p.m., all ages, $15
5. DC Beer Week
In case restaurant week wasn't enough reason to get you out of the house, bars are getting in on the act. Small batch brews, specials and more throughout the city and suburbs. Various locations until 18
TOP 5 FOR THE NEXT 5 DAYS
Tuesday, August 14
U.S. Navy Concert Band at United States Navy Memorial Foundation and Naval Heritage Center
Enjoy America's band in some comfortable weather.
Wednesday, August 15
Story Tournament 2: "Excuse Me!" at Busboys and Poets
The second best-of tournament, past winners will return for an even bigger prize, the title of Story League Champion.
Thursday, August 16
Russian Circles at Rock and Roll Hotel
This instrumental metal band from Chicago has been going strong since 2004. Head-banging for the more melodic hard rock fan.
Friday, August 17
826DC Presents: Tiffany Trent at Museum of Unnatural History
The author of the successful young adult book series "Hallowmere," visits the 826DC headquarters for the release of her new book, "The Unnaturalists."
Saturday, August 18
"Procedures for Ground Loss Safety" at Corcoran Gallery
The next installment of the Take It To The Bridge series, Sarah Levitt will prepare visitors on what they should do in case of "sudden ground loss." Inspired by Cold War safety films of the 1950s, it'll be interested to see what the dancer has planned.
BEFORE YOU GO