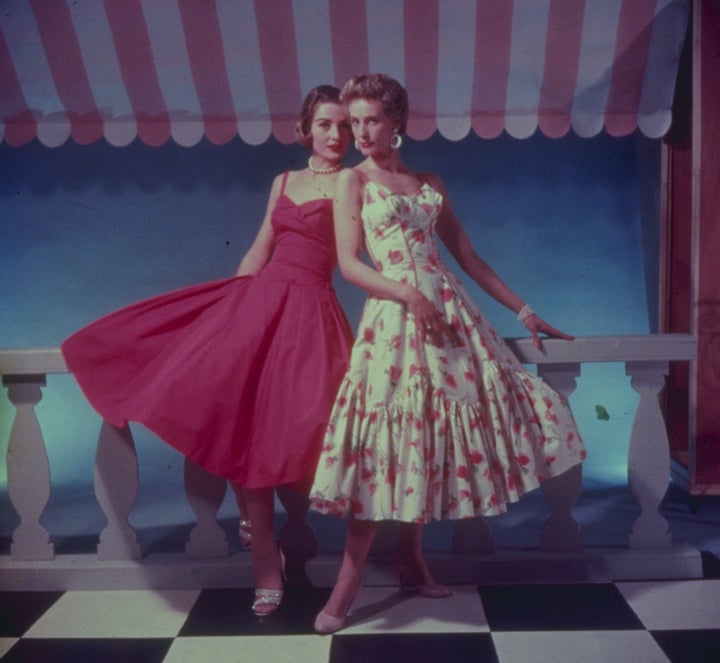 We recently did a photo shoot with a lovely girl to illustrate her feminine style. Things were going swimmingly until she tried on a sundress. The empire waist frock was pretty, but too short. What may have worked as a dress on a petite gal looked like a tunic on our model (who is no Shaquille O'Neal; she is 5'7").
We've seen this problem all summer. And by "seen," we mean that we literally see it here in our office, where women's hemlines have crept up over the past few months. As we've been shopping, we realize that our colleagues aren't to blame: Everything is short. Call us crazy, but our theory is that the entire clothing industry's reaction to the recession has been to slash their fabric use by a third to cut costs.
To avoid being sent home for a dress code violation, we've found sundresses that are for the mature set. The key is to look for vintage styles on sites that cater to the non-teens (Hello, Talbots!). Even better, just buy vintage -- it's cheaper, environmentally responsible and the hemlines are much more modest.
Here, seven dresses for those of us who aren't headed off to kindergarten.
PHOTO GALLERY
Stylelist 7: Sundresses for Adults
BEFORE YOU GO