Our favorite part of a Bloody Mary has always been the ability to personalize. We love to set up a Bloody Mary bar at brunch and let our guests add as many pickled vegetables as they can fit in their glass. But sometimes, it feels like something is missing. Maybe you know the feeling: you're sipping a Bloody Mary at brunch when you think to yourself, "Needs more meat."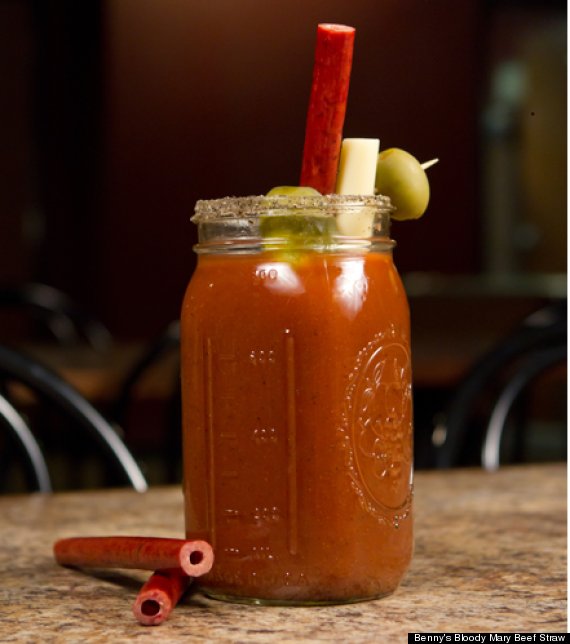 Iowa restaurant veteran and beef straw inventor Ben Hirko says he got the idea after a customer brought a few beef jerky sticks into a bar where he was working. He began experimenting with homemade versions and eventually found a business partner who shared a similar Bloody Mary edible straw dream.
Although they may look this way, these straws are not just Slim Jims with a hole punched in them. Hirko and his business partner, Nathan Klostermann, created a special machine to form the tubes, which are produced in Nebraska. The beef straws are available for purchase, via the Benny's website.
BEFORE YOU GO