One lucky match-made-in-heaven tied the knot under the heavens -- and got it on camera.
With a 71-second exposure -- the average exposure ranges from 1/100 to 1/400 of a second -- Perera was able to bring the sky to life behind the bride and groom, reports My Modern MET.
According to Perera's blog, the photo was taken in New South Wales.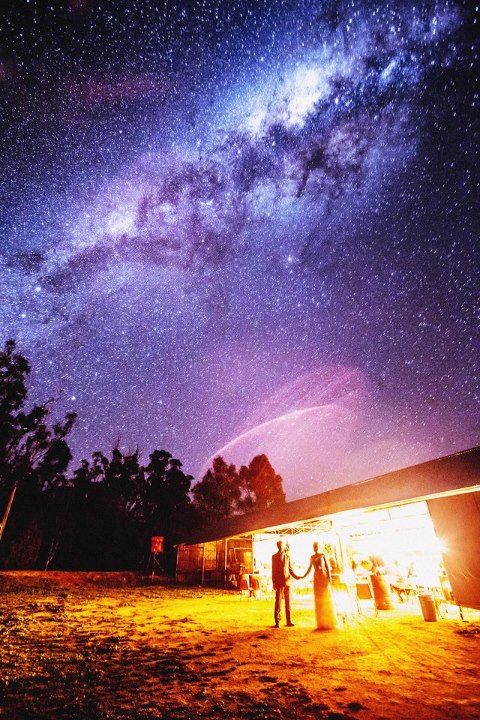 Click through the slideshow to see other creative wedding snaps.
PHOTO GALLERY
Female Wedding Photographers