Much ballyhoo has been made in the past week about Representative Paul Ryan's appearance. (Dare we say it's refreshing to see a male politician get so much image-based scrutiny?)
Whether it's Ryan's widow's peak, his ubiquitously baggy clothes, his rumored-to-be-Gosling-esque physique or his general foxiness, Mitt Romney's vice-presidential pick has been racking up headlines about style issues that have nothing to do with his budget plan and more to do with his bare chest.
Allow us to call attention to just one more noteworthy piece of Ryan wear: his heeled cowboy boots. The representative, 42, fired up the crowd at Lakewood High School in Colorado on Tuesday in a button-up, khakis and a very home-on-the-range-looking pair of brown cowboy boots. (A political style staple.)
Is the 42-year-old representative trying to channel famous cowboy boot fan Ronald Reagan with more than just words? We'll wait to see if he gives a speech at the Cowboy Boot Hall of Fame, just to be sure.
Scroll down for more photos.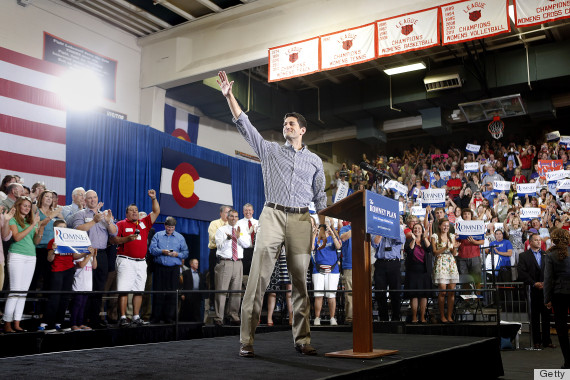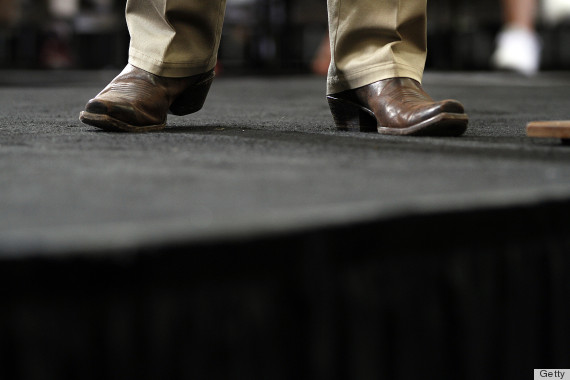 See more politicos in cowboy boots below!
PHOTO GALLERY
Politicians Wearing Cowboy Boots
Want more? Be sure to check out HuffPost Style on Twitter, Facebook, Tumblr and Pinterest.

BEFORE YOU GO