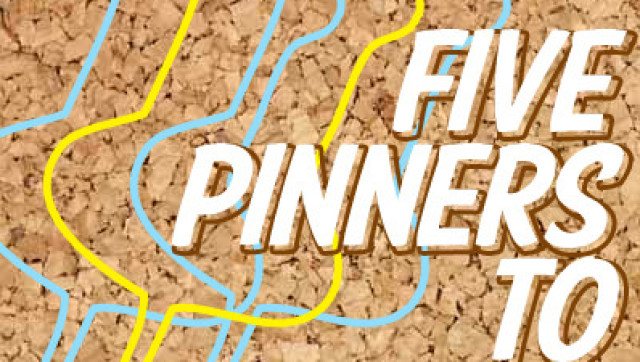 We don't know about you, but we can't go a day without perusing Pinterest. We check it out for decorating ideas, crafts and even for fashion advice, and we are never disappointed. This week's Hot On Pinterest list includes some of our favorite retailers, some fabulous bloggers and other accounts that you should not miss.
Amanda Jane Jones: She's a freelance graphic designer and letterpress artist from Ann Arbor, Michigan, and she's definitely got an eye for style. We love her board called PAPER because it's filled with hundreds of crafty decor ideas, all made out of, you guessed it... paper!
Lamps Plus: This online shopping destination for affordable and stylish lighting fixtures has quite a beautifully curated Pinterest account! It's hard to pick just one board, but make sure to look at Decorating With Pastels for all things soft and pretty.
Lynda Quintero-Davids: This blogger says she has a strong passion for making something out of nothing, and after checking out her board called My Thrift Finds, we'll take her word for it. Click through this account for tons of DIY inspiration.
Serena & Lily: A go-to catalog for designing dreamy kids' spaces, we love clicking through their pins, too. Visit their board called We Love Stripes to see lots of fabulous pics with this zany design motif.
Brillante Interiors: This Stylelist Home reader is an interior stylist and blogger from Vancouver, British Columbia. She has pinned the most glamorous images of spaces, like sophisticated foyers and entryways in her board called Entering.
Want to see your account in our weekly top 5? Then send us an email! Simply click "Send Us A Tip" (below) with a link to your account. (We also accept nominations!) And don't forget -- Stylelist Home is on Pinterest, too.
Have something to say? Be sure to check out Stylelist Home on Twitter, Facebook and Pinterest.