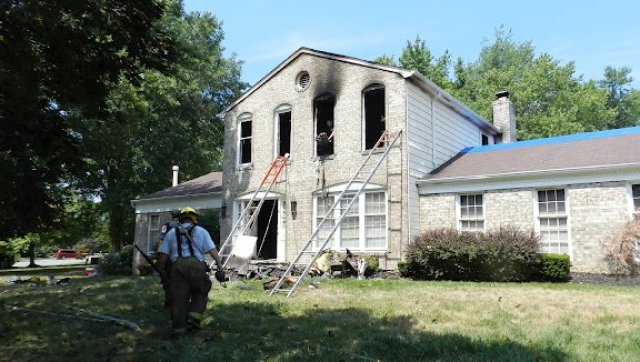 WASHINGTON -- One fire breaking out at the home of the District of Columbia's former fire chief seems like bad luck. Two fires breaking out at Theodore Coleman's Maryland home in less than three days seems like cruel irony.
The Washington Post reports that the first fire, on Sunday evening, caused about $5,000 in damage, and was started by an "unattended grill that was too placed close to the house," according to Prince George's County Fire Department spokesman Mark Brady.
Unfortunate, but understandable. More mysterious is what happened when Coleman, who served as D.C.'s fire chief from 1983 to 1988, and his family, who'd gone to stay elsewhere after the first fire, returned to the house around 11 a.m. on Tuesday:
A repair contractor was working on the house Tuesday when the family arrived to get personal items, Brady said. Fire then broke out on the second floor, injuring the firefighter, he said.
The firefighter, whose foot was burned, was taken to the hospital and is expected to make a full recovery. Tuesday's fire "is under investigation but is not considered suspicious," according to a media release put out by the Prince George's County Fire Department. Damage for the second fire is estimated at $100,000 -- which sounds high until you see photos of the house.
See those photos of on WUSA-TV/9News' website and in this slideshow of photos taken by Brady:
PHOTO GALLERY
Fire At Theodore Coleman's House
BEFORE YOU GO