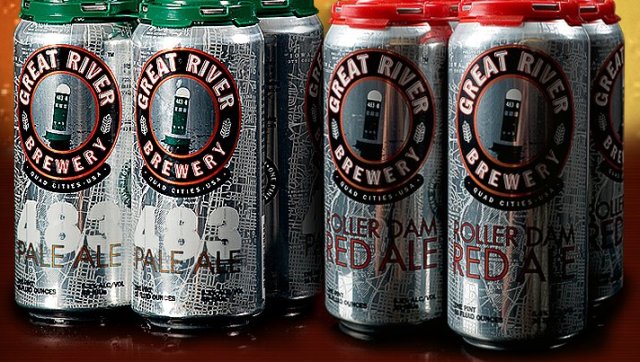 If you're about to open up a brewery in Iowa's Quad-Cities, you might want to keep your receipts for proof of purchase, just in case. That's because overnight last Sunday, someone stole Great River Brewery's 800 pound canning line.
Cellarman Tyler Krutzfeldt told The Quad-City Times that it couldn't have been a one-man job, as the $70,000-$100,000 machine is not only heavy, but also ten feet long. One of the brewery's forklifts was found in a near-by alley. The brewery made note that they've received significant support from the community and the Brewer's Association after this theft -- including one Nebraska brewery offering to can their beers for them in the meantime.
According to Great River's website, it was established in 2004 as a Brew Pub in Iowa City, before converting to a full-scale brewery in 2009. They currently manufacture eight beers, including some of their first ever in cans, 483 Pale Ale and Roller Dam Red Ale.