We've seen a lot of really funky and unique ideas to dress up plain furniture in our day, but this DIY idea seriously might take the cake. Never in a million years would we have thought to embroider a wooden stool, but this creative crafter from This Little Secret did, and we have to say, we couldn't love it more. Take a peek: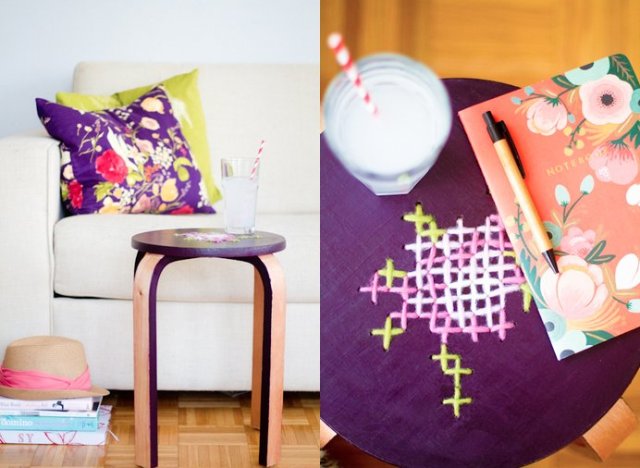 Photo by Audrey from This Little Secret.
The secret behind this unique furniture? The crafter strategically drilled holes in the top of the stool so that when she wove the yarn through it she was left with a fun cross-stitched pattern. And she painted it this stand-out purple color, which looks amazing. The result is this outstanding stool! We think this might be the perfect project to get together with a few friends and try! For a full tutorial on how you can make it too, just head over to This Little Secret.
Have something to say? Be sure to check out Stylelist Home on Twitter, Facebook and Pinterest.