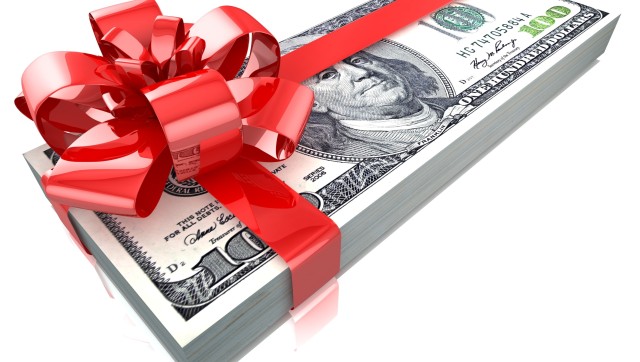 Some lucky millionaire bought a winning Powerball ticket from a Northern Virginia 7-Eleven. Who bought the ticket is still an open question (though chances are it wasn't you).
Here are the details from WRC-TV/NBC4:
A 7-Eleven store in Falls Church, Va., has sold a Powerball ticket worth $1 million.

The winner has not yet come forward, but the ticket was sold at the 7-Eleven located at 201 S. Washington St. The winner of the $1 million ticket had five of the six winning numbers.
Eight tickets worth $1 million each were sold for Wednesday's $337 million Powerball drawing. Only one winner got all six numbers right, for a prize of $241 million. That person, whose ticket comes from a Sunoco station just north of Detroit, is also still at large.
Get lucky in the Old Dominion. Virginia Fike of Clear Brook, Va. won the $1 million Powerball lottery, twice, in April.
These stories aside, we all know it's dumb to play the lottery, even in lucky Virginia, right?
In this 2007 blog post, Reuters' Felix Salmon, citing a paper by George Mason University law professor Lloyd R. Cohen, explains why buying tickets may not be so stupid. It's because people spend money on the lottery not as an investment -- not because we expect to get financial returns -- but in order to get "transforming fantasies" about leaving drudgery-filled lives behind.
As Cohen puts it in his paper:
I hope that I have succeeded in making my case that a lottery ticket is an investment in dream production not in wealth production and so criticisms of it as a device to accomplish the latter are completely inapposite.
But beyond this interesting notion that lotteries are valuable mainly because they offer what seems to amount to a mental vacation, Cohen's paper is a good read also because it has jokes in it, such as this one:
Week after week an old Jewish man goes to the synagogue and prays, "Please God let me win the lottery." Years pass and still he does not win. Finally, one day while asking God once more for deliverance he feels the floor tremble and sees the walls shake and then from the heavens above a deep and resonant voice calls out, "Abe, meet me half way; Buy a ticket!"
And in case you did buy the Falls Church ticket -- for you it's not only a way not to fantasize about escaping your current life; you're actually escaping your current life -- note you've got 180 days to claim the prize.
BEFORE YOU GO