"Trashing the dress" usually happens after the bride has walked down the aisle, not before.
But Anne Finney's dream wedding gown -- a handmade lace frock that her grandmother first wore in 1942 -- was trashed years before her Big Day by Hurricane Katrina.
According to the Times-Picayune in New Orleans, Finney's grandmother, Isabel Barback, had the dress in a closet when the storm hit in 2005. Flood water filled their Louisiana home to the ceiling, completely covering the dress.
The dress survived, but not without a few battle scars. Barback took the dress -- which was handmade by her mother -- to a cleaner who suggested she wash it.
"I don't think he wanted to touch it," Barback, 89, told The Times-Picayune.
So Barback washed the dress "until it was white again" and Finney was able to wear the once-ruined gown when she got married this August like she'd always wanted to.
"I just kept imagining [my grandmother] wearing the dress and my great-grandmother trying to fit it on right," Finney told the Times-Picayune . "Just having her there and seeing what she remembered -- that meant the world to me."
Weddings themselves -- and not just the gowns -- have survived some wild weather lately. One Filipino couple tied the knot amidst a flood this month, and earlier this summer, another couple had to cancel their reception after a storm knocked out power in New Jersey.
Photo courtesy of The Times-Picayune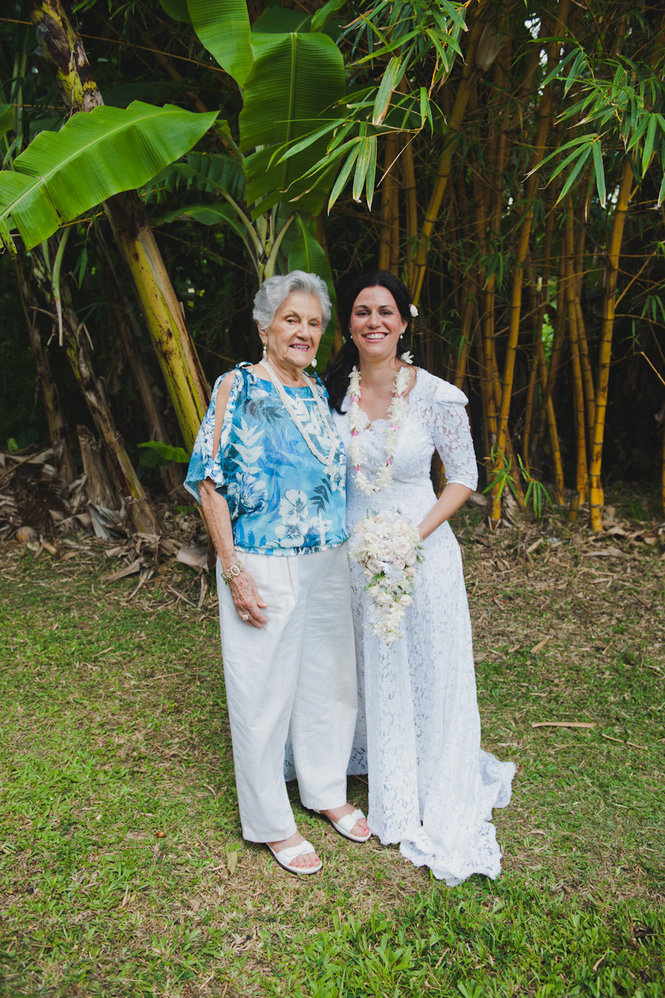 Click through the slideshow below to see more weather-torn weddings.
PHOTO GALLERY
Natural Disasters At Weddings
Keep in touch! Check out HuffPost Weddings on Facebook, Twitter and Pinterest.