Miranda Kerr really Has It All™: a hunky husband, the cutest baby ever and a ever-blossoming international modeling career.
If you need more proof, the New York Times Style magazine had put together a melange of everything perfect about the Victoria's Secret model in a new profile written from the new across-the-Pacific home of Kerr, 29, husband Orlando Bloom and their one-year-old son, Flynn.
The couple has been keeping house in Wellington, New Zealand, where they can enjoy some family time far aways from the omnipresent Klieg lights of the paparazzi (and you know, nude photo leaks). Kerr says that a typical morning for the fam includes Orlando making breakfast (um, SWOON), Kerr cooking dinner and plenty of "impromptu family dance parties." Kerr also takes baby Flynn to the beach, where he loves to play in the sand.
Kerr also reports that the fam picked New Zealand because they can hang out relatively unnoticed, far from the hounding paparazzi that plague their residences in the U.S.
The highlight of the article comes in the form of a slideshow of photos of Kerr, snapped by Bloom himself. While the pics have no doubt been dialed up with post-production, they're gorgeous, showing the model in a handful of designer clothes looking naturally radiant amidst some of New Zealand's lush scenery.
Click over to T magazine to read more of the adorable interview, see more adorable photos (shot by the adorable Orlando Bloom) and generally want to be Miranda for like, at least five minutes.
PHOTOS: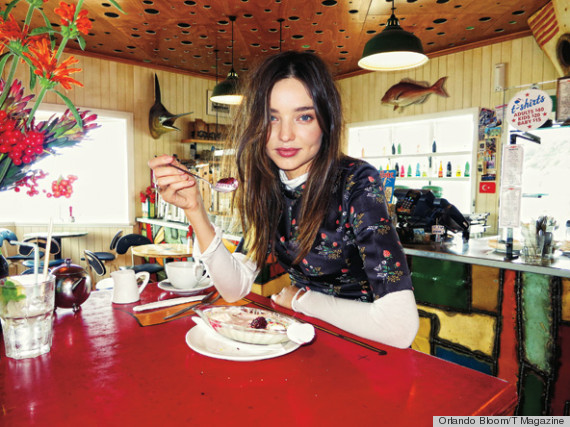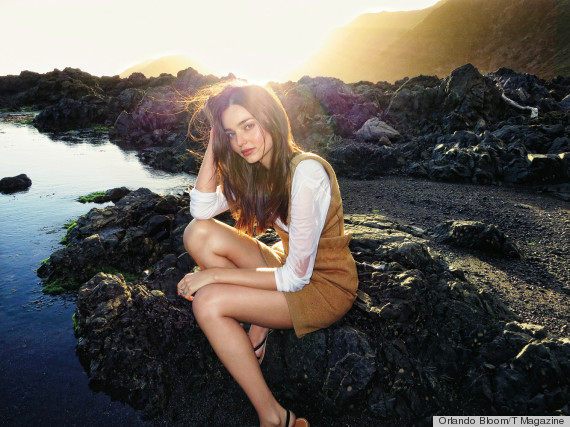 See more model mommies!
Want more? Be sure to check out HuffPost Style on Twitter, Facebook, Tumblr and Pinterest.